It was a busy year for the VTF Capital backed WiseBanyan team. During 2016, the startup celebrated seeing their number of clients more than double to reach 20,000 total clients. This year alone they processed millions of trades to help clients save and invest!
WiseBanyan allows everybody to make the same level of investment advisory and services previously only available to the wealthiest clients. And because of their technology, they can do it for free. WiseBanyan launched in the fall of 2013, and the team is now bringing free investing to everyone in the world. We first met WiseBanyan when they closed an investment with VTF Capital in 2014.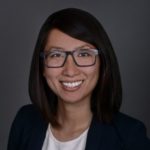 "We're excited about what's in store for next year since December is our best month of growth ever," said Vicki Zhou, Co-Founder & Co-CEO. "We also have the most amazing clients. For the past few months, we've seen 50% of people who join WiseBanyan invite somebody else within 30 days! It's easy to see why. WiseBanyan is empowering our clients to build true financial wealth. Our clients are investing toward $4.4 billion worth of financial goals, and a whopping 72% are setting an auto-deposit when they open an account."
Zhou reports that the WiseBanyan team got to where they are now by making product the king.
"To start 2016 off right, we released our iOS and Android apps in January," she said. "Almost a year later, both apps have 5-star ratings, our iOS app was featured by Apple, and we're seeing more engagement on mobile than on desktop – the average iOS user checks in once a day."
In 2016, the team also debuted their biggest release since the company first launched in 2014. The feature, called "Milestones," is WiseBanyan's automated financial planner.
"Clients simply create their milestones (think buying a home, retiring by a certain age, etc.) and we handle the rest," said Zhou. "WiseBanyan recommends portfolios, rebalances automatically, deposit amounts, and tracks progress, all while optimizing for taxes with the most efficient system in our industry."
"The next generation of consumers want more than just portfolio management – they want full control of their financial future," continued Zhou. "The release of Milestones was just the beginning. Next year clients will be able to turn to WiseBanyan for real-time financial guidance so they're confident in their every move."
In 2017, the team hopes to continue to be a resource for the FinTech industry. Zhou believes that as the market grows, the companies that focus on the best product, the best infrastructure, true traction and engagement, and second-to-none client experience will continue to thrive providing value to clients and backers alike.
For more tips on investing and to learn about this #VegasTech startup, visit WiseBanyan's blog.