Welcome to our September 2023 edition of LevelUp! Prepare yourself to hear from a variety of pioneering visionaries on innovative tech concepts ready to have a profound influence on Nevada's flourishing startup community.
As a reminder, we invite all readers to our upcoming events on September 26-28th at the Las Vegas Convention Center. Entry is free to everyone in the Startup Vegas community, with some great events:
Four LevelUp Events
Three LinkUp Events
Fireside Chats
Keynote Speakers
Networking Opportunities
StartUp Exhibit Hall
Just join the StartUp Vegas Slack channel to access your free code. We'll see you there!
StartUp Vegas – LevelUp!
As always, we invite you to immerse yourself in these forward-thinking startups and witness firsthand how these up-and-coming entrepreneurs intend to revolutionize their sectors. At StartUp Vegas, the surprises are endless.
This month, we delved into the cutting-edge realms of compliance automation, universal membership management, and advanced driver assistance systems—each backed by an exciting startup leading the way. Brace yourselves, as these innovations are poised to revolutionize the industry.
Udeso: Business Compliance Automation with an 'API-tite' for Success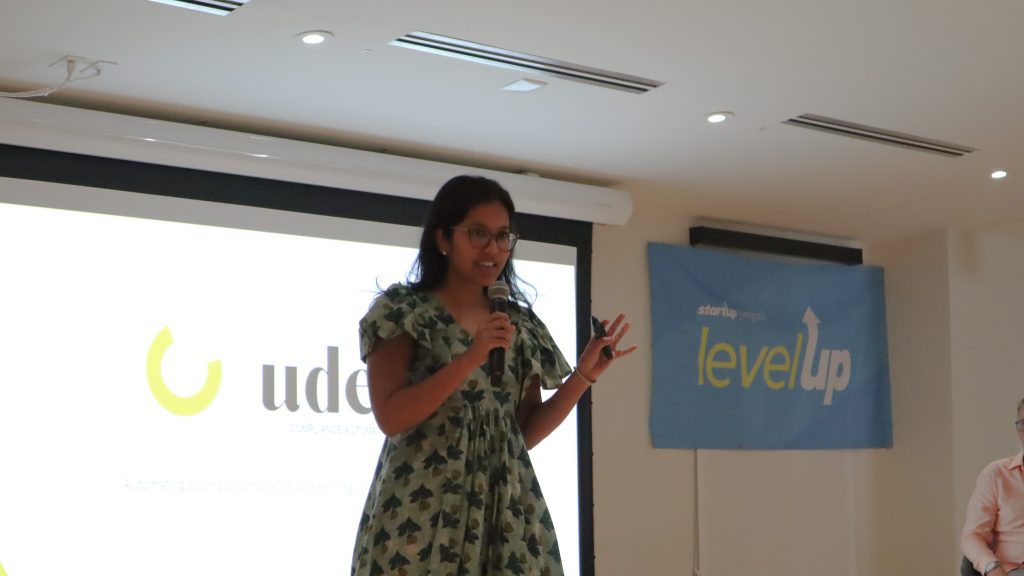 [Udeso, Shivangi Khurania, Founder & CEO]
As many as 90% of businesses struggle with compliance due to archaic technology, lack of communication among agencies, and complex licensing mandates that seem to change all the time. Every business understands the need for compliance, but maintaining regulatory guidelines can feel insurmountable—especially for small businesses.
Enter Udeso: a software-as-a-service (SaaS) solution that automates compliance between regulatory bodies and small businesses.
"One third of businesses find themselves out of compliance here in the state of Nevada, which causes the state millions of dollars in delayed revenue or lost revenue," says Shivangi Khurania, Founder and CEO of Udeso. "We've created Udeso so that small businesses can save thousands of dollars in penalty fees but also help the State collect much-needed revenue on time."
Udeso is a comprehensive, all-in-one compliance solution that caters to a range of compliance needs, including business license auto-renewals, employee compliance, industry-specific regulations, and automated sales tax filing and reporting.
A key feature that sets Udeso apart is its seamless integration with the APIs of regulatory agencies. This direct connection ensures unparalleled accuracy while it reduces compliance-related risks and supports a seamless, automated compliance process.
Udeso is about to commence operations in collaboration with the City of Las Vegas in 2024, a significant milestone in its journey. The company just unveiled its waitlist, which has already garnered interest from over 1,600 businesses. This impressive response underscores the clear demand for its services in the market.
Udeso has set a meticulous expansion strategy, with a particular emphasis on small businesses with under 20 employees. Furthermore, Udeso has embarked on a fundraising campaign that seeks to secure $500,000 through a post-money SAFE. Its goals for the next year are ambitious: to onboard 10,000 businesses and establish a presence in seven jurisdictions during the initial pilot phase.
Contact [email protected] to learn more!
Embolt: Revitalize Your Club's Presence with a Digital Makeover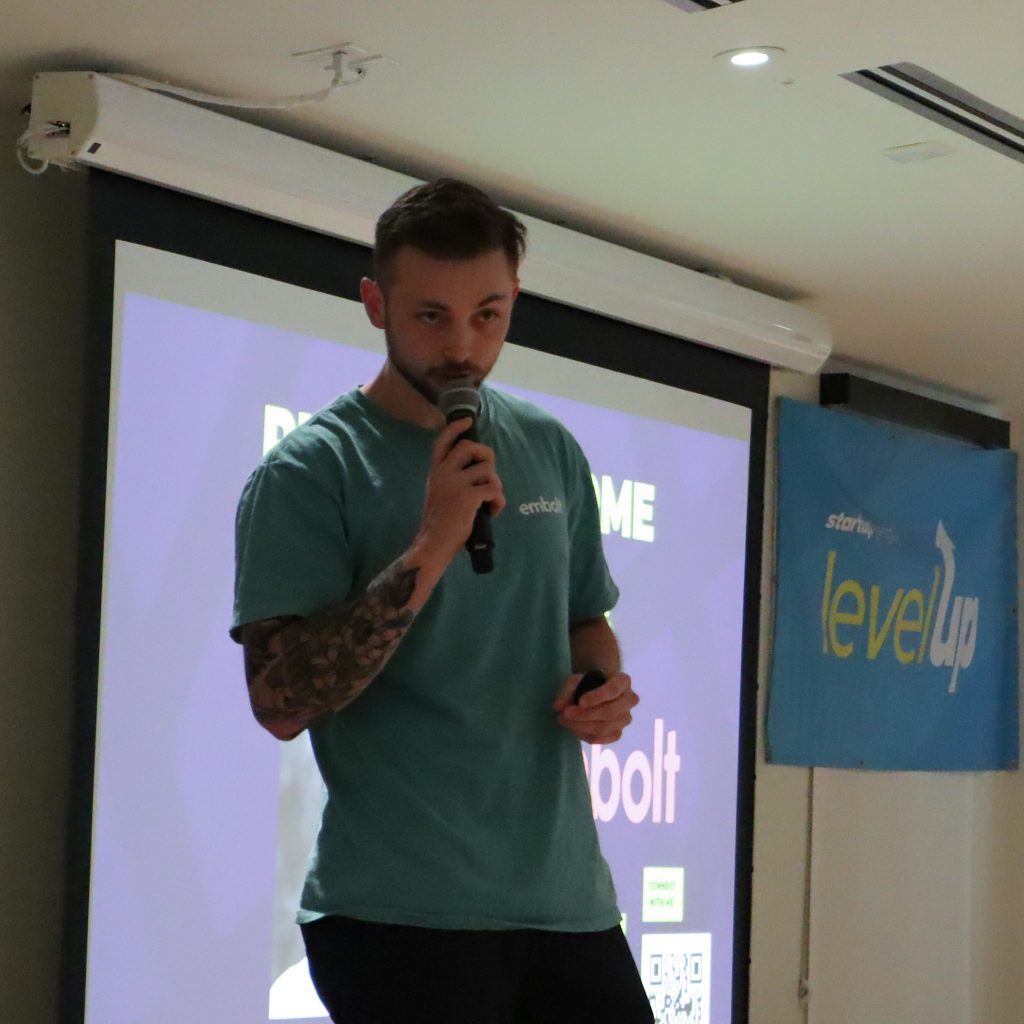 [Embolt, Grant Mercer, Co-Founder & CEO]
Organizations are more digitally connected than ever before. There are more than 2.8 billion mobile payment wallets out there today, and as many as 53% of Americans use digital payments more often than traditional payments. But while the expansion of technology uplifts many of us, others may get left behind—including smaller organizations without the means to keep pace.
"As time goes on, we see a consistent shift away from cash into this more digitally-connected age," says Grant Mercer, Co-Founder and CEO of Embolt. "As we move farther into this digital age, our local clubs and organizations don't have the right tools to succeed."
Thus, Embolt was born—a solution set to revolutionize membership management because it changes the way people connect with local clubs, communities, and professional associations.
For members, Embolt provides a comprehensive online platform that simplifies registration, facilitates dues payment, and enhances communication. Organizations, on the other hand, can easily manage their members, monitor activity, and orchestrate events, all within a convenient online environment.
"We started Embolt to simplify the idea of creating a club with a digital presence," says Mercer. "What Shopify did to democratize running an eCommerce business, we want to do for clubs and organizations."
With Embolt, users get a unified platform where members take center stage. All management processes and communication needs can be addressed, which puts members' needs and preferences at the forefront. Better yet, Embolt facilitates direct payments to merchants through PayPal to enable organizations to handle transactions without the need for a dedicated bank account.
Embolt's revenue model involves a modest 5% fee on every transaction processed on the platform. The company is in the pre-revenue stage and is working with several clubs as services are rolled out. The feedback from users has been positive, and Embolt has its sights set on a public launch in the coming year.
Visit Embolt's website to learn more!
From Classic to Cutting-Edge: SafeRide.ai Delivers Next-Generation Vehicle Safety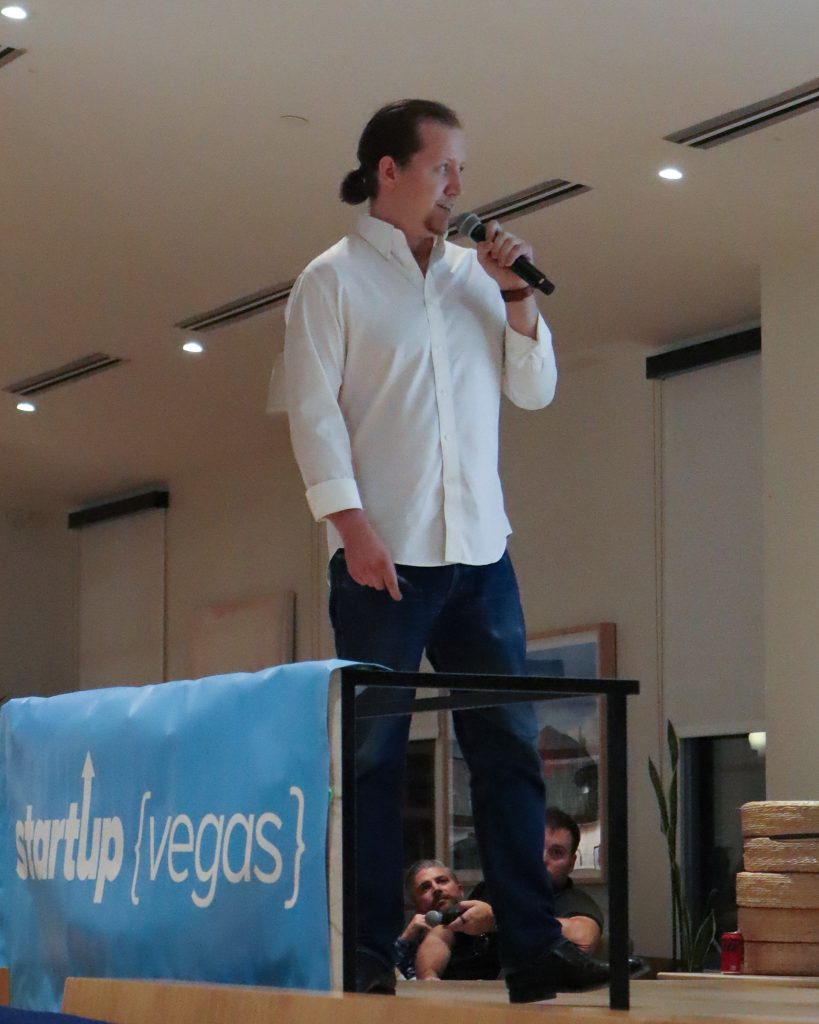 [SafeRide.ai, Will Bright, Founder & CEO]
Do you know that advanced driver assistance systems (ADAS) eliminate over 50% of collisions? They provide more safety impacts than seatbelts, anti-lock braking systems, airbags, and electronic stability control combined.
Unfortunately, modern ADAS solutions are restricted to new, high-end vehicles that most drivers can't afford. And while these systems are gaining ground in industry legislation, there's a huge gap between safety today and safety tomorrow.
"In the 20-year period in which we'll be waiting for this to become legally mandated, there will be over a million completely avoidable deaths and over 60 million completely avoidable injuries," says Will Bright, Founder and CEO of SafeRide. "It occupies an enormous percentage of our ER utilization."
In response, SafeRide.ai has launched a groundbreaking ADAS solution to bring modern safety features and convenience to all light vehicles.
SafeRide offers a copilot ADAS solution to Dealer Networks that plugs directly into vehicles. It upgrades key safety features such as automatic emergency braking, hands-free cruise control, and driver monitoring for all cars and light trucks produced since the year 2000. Leveraging GPS and GNNS data, SafeRide helps drivers maintain lane positions while road-facing computer vision identifies signals, signs, and obstacles.
Note that SafeRide's copilot is legal and compliant with federal vehicle safety standards.
"If you look at any information put out by the U.S. Department of Transportation (DOT) or the Transportation Security Administration (TSA) in the past two years, every single report, statistic, and piece of evidence they've offered is a cry for help to get ADAS into as many vehicles as possible, as quickly as possible," says Bright.
To do their part, SafeRide will partner with Dealer Networks to equip 200M+ vehicles with their copilot ADAS solution over the next five years. In addition to providing copilot devices to dealerships, SafeRide's business model will leverage partnerships with insurance companies to provide driver monitoring data.
SafeRide.ai is seeking $2M in seed funding to build the team and ship its first 10,000 units.
Contact [email protected] to learn more!
September 2023 LevelUp Overview
This month's LevelUp event brought together 127 attendees at the WeWork in Town Square, with professionals across a broad range of industries providing their input.
Attendee Breakdown:
Entrepreneurs: 54%
Marketing: 13%
Investors: 12%
Developers: 11%
Creative: 6%
Other: 4%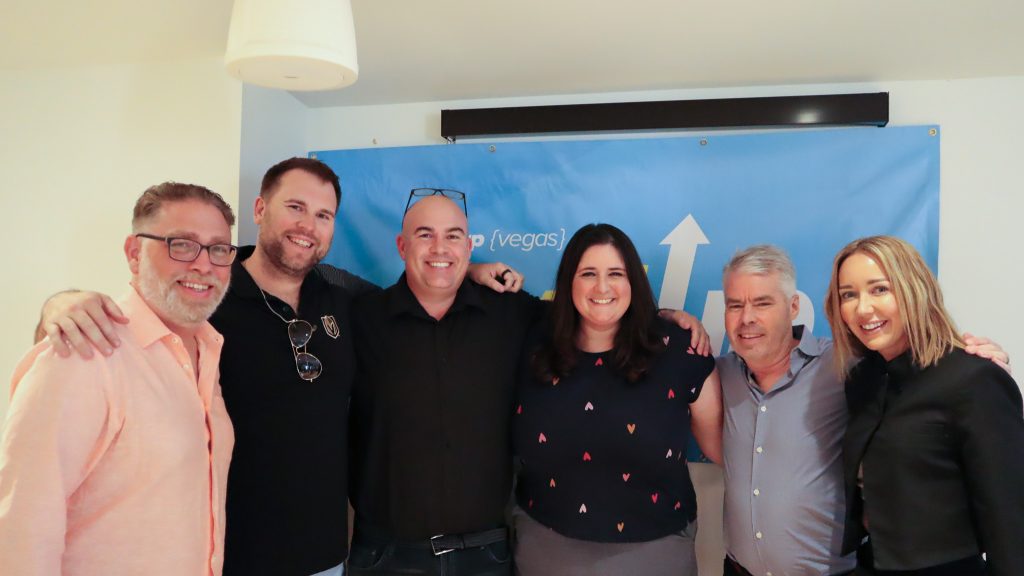 Panelist Shout-Out
Amidst the dynamic ecosystem of LevelUp, we always like to take a moment to give a shout-out to the industry experts who contribute their vision and support to our community. This month, we heard valuable insights from Bob Christopher, John Emmons, Sarah Evans,and Dan Steele. Thanks for all that you do!
Coming Attractions
Innovation never sleeps! Keep your schedules clear and check out upcoming events in our series:
LinkUp (Wednesday, September 27th) A monthly meetup for local startup founders and entrepreneurs to work remotely in a community workspace setting while they network. (MOBILE WORLD CONGRESS)
LinkUp (Wednesday, October 25th) A monthly meetup for local startup founders and entrepreneurs to work remotely in a community workspace setting while they network. (WeWork in Town Square, 6543 S Las Vegas Blvd, Las Vegas, NV 89119)
Contact us to learn more about our plans for StartUp Las Vegas!
Piotr Tomasik ([email protected]) and Heather Brown ([email protected]) are the Co-Founders and Masterminds behind StartUp Vegas. Their ongoing mission? To strengthen the vital startup infrastructure of Las Vegas, offer crucial guidance, and cultivate a dynamic community where technological innovation thrives.
---