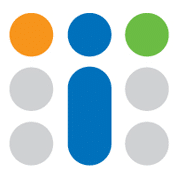 Tech Impact announced it will launch ITWorks, a free IT certificate program for underemployed youth, in Las Vegas in February 2016. With classes currently offered in Philadelphia and Wilmington, Delaware, the program teaches students IT configuration and networking skills and matches them with mentors and internships at Fortune 500 companies like Capital One, Barclays and JP Morgan.
"Capital One is excited to continue partnering with Tech Impact as they bring their ITWorks program to Las Vegas. ITWorks will provide the training to enable youth to enter middle-skills jobs with opportunities to earn higher wages and benefit the local economy," said Capital One Community Affairs Manager Diane Goodchild.
ITWorks has graduated more than 200 students nationally since 2010. One hundred percent of program graduates are placed into IT internships and 75 percent find full-time opportunities within seven months of graduation.
"Not only do ITWorks students receive training and internships, they also meet mentors in the field who are willing and able to help them and want to see them succeed. This supportive network changes the way students view their success and gives them the added motivation to accomplish their career goals," said Link Technologies CEO Debbie Banko. In Las Vegas, Link Technologies will partner with ITWorks to provide mentors for students and internships and jobs for graduates.
Applications for the Las Vegas program are being accepted here. All graduates receive the Cisco IT Essentials Professional Certification, and approximately 80 percent of graduates also receive the CompTIA A+ Professional Certification.
"The number of unemployed and underemployed youth in Las Vegas is staggering, especially if you consider the deep well of local opportunities in information technology," said Patrick Callihan, Tech Impact's Executive Director. "We see a great opportunity to put youth on the path for a meaningful career in IT, and we're excited to get started with our first class next year."
The ITWorks program is funded by partnerships with a number of private companies – including Capital One, Barclays and JP Morgan – in addition to public grants.
"Capital One's support of Tech Impact is part of our Future Edge initiative, which focuses $150 million over the next 5 year to help more individuals get the skills they need to succeed in the 21st century economy," said Capital One Community Affairs Manager Diane Goodchild. "We look forward to engaging further with Tech Impact as they launch in Las Vegas."

About ITWorks: The Information Technology Workforce Program (ITWorks) is a free, 16-week immersive IT training program provided to 18-26 year olds. Since its inception in Philadelphia in 2010, the program has graduated more than 200 students and expanded to Wilmington, Delaware and Las Vegas. ITWorks is run by Tech Impact, a nonprofit that helps other nonprofits leverage technology to make a greater impact. Learn more at techimpact.org.