StoAmigo, a international software development company headquartered in Las Vegas, announced the release of TackApp. This desktop application lets users instantly bind the hard drive of their computer to their StoAmigo cloud accounts. Since the Tack App does not use time consuming processes such as uploading or syncing, the files on the computer are immediately accessible from anywhere on any portable device.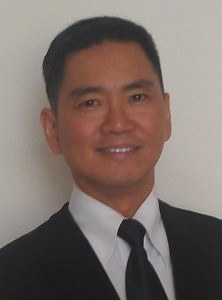 "We create tons of digital content daily and ideally we would like to access them anytime we want. But it is not only inefficient to upload files to cloud storage services to make them accessible anywhere, it is also downright cost prohibitive to store so much content in the cloud," said Ben Ow, President and CTO of StoAmigo.
The Tack App allows users to utilize the hard drive on their computers as a cloud-enabled drive. Even though the content of the drive is never uploaded or synced to a public cloud server, the files can still be accessed, shared, and streamed remotely from any smart device or computer.
"By negating the storage limits and restrictions seen in alternative cloud solutions, more people can share and stream their pictures, songs and videos without the cost of expensive cloud boxes or subscription plans," Ow said.
In addition to offering an unrestricted and inexpensive cloud solution, the Tack App also provides users with the security of knowing their files will not be compromised by being uploaded to cloud servers in some unknown locations.
"Many people have become wary about adopting a cloud solution for fear of who might access their files," said Ow. "Now the Tack App can allow anyone to feel comfortable in using the cloud and knowing their files will never leave their computers. We all want a safe and simple way to access and share digital content from our portable devices, and Tack App does that for us."
For more information about the Tack App or to download a free copy of the Tack App please visit www.mytackapp.com.