For many startups, the world of Public Relations is mysterious and oftentimes out of reach until growth warrants working with professionals.
The Public Relations Society of America says the formal practice of what is now commonly referred to as "public relations" dates to the early 20th century.
"In the relatively brief period leading up to today, public relations has been defined in many different ways, the definition often evolving alongside public relations' changing roles and technological advances. The earliest definitions emphasized press agentry and publicity, while more modern definitions incorporate the concepts of "engagement" and "relationship building." Public relations is a strategic communication process that builds mutually beneficial relationships between organizations and their publics," the organization explains.
Melisa Gotto, Marsha MacEachern, and Melissa Warren are three PR professionals who shared tips for how VegasTech startups can think through their PR strategy at any stage.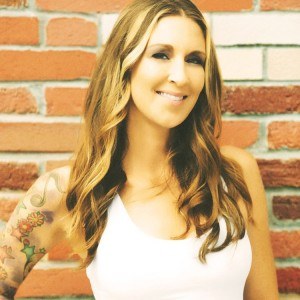 Founded in Venice, California in 2014, Scandal is a public relations, marketing and social media CO-ACTIVE focusing on entertainment, tech and lifestyle companies.
"From startups to household names, Scandal works with companies to perfect their branding and messaging, as well as creates a strategic, tailored communications plan," said Melisa Gotto, CEO and Founder. "Scandal, along with other forward-thinking firms, believes that the traditional agency model is broken and in conjunction with these like-minded companies, has formed an alliance to offer collaborative services that make sense for your business. We are The Revolution. We don't just pitch stories for our clients – we are our clients. We're living the life."
With clients such as Rollerr, a video app startup based in Boston, and Clever Creative, a design agency based in Venice, Melisa Gotto and her team provide services ranging from brand positioning, messaging, corporate communications, consumer communications, thought leadership, social media, and everything in between.
"We work with clients to determine their business objectives and goals, then we develop a communications strategy to coincide with what is most important to them," she said.
Marsha MacEachern and Melissa Warren say they are the #WonderWomen of Faiss Foley Warren Public Relations & Government Affairs.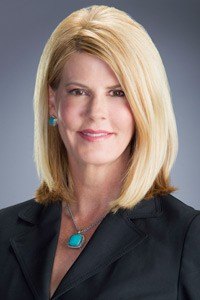 "Known around Las Vegas as simply 'FFW,' we are a team of 14 women with decades of collective PR, government relations and media experience," said Melissa Warren. "We also have a social media and in-house video production team. FFW was officially founded in 1998 and you'll find us in the Molasky Corporate Center in downtown Las Vegas. Some of our clients have stuck by our side for decades, such as Summerlin, General Growth Properties, Cox Communications and Pardee Homes. Our 30+ clients range from large corporations and government agencies to beauty products and non-profit organizations. Our services include traditional PR and media relations, event planning, social media, video, marketing services and more."
If you are starting a tech company, it's hard to know when the best stage is to engage with a PR agency to help form your strategy and reach your target audience.
"It's time to start working with an agency when you are about six months out from launch, and sometimes sooner if you want to retain a company that can also help curate users during beta testing," explained Melisa Gotto. "It usually takes a couple of months to develop the plan, drill down the company positioning, draft the messaging for the various verticals in which the brand falls within, developing background materials, and actually start executing the communications strategy."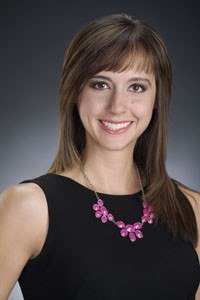 "You know you need to spread the word, but chances are, as a startup, you're a tad busy just trying to launch your business," adds Marsha MacEachern. "If the thought of adding PR or social media to your plate makes you cringe, don't be afraid to reach out to agencies to see how they can assist. In addition to monthly retainers, many will offer à la carte services including consulting, special projects, event planning, social content creation, video and design services."
Melisa Gotto says Scandal has set up a program for those brands and companies that she and her team really believe in and are willing to take a leap of faith.
"For instance, we have set up Scandal Labs to incubate companies that don't have budget set aside for PR," she said. "We find that many companies get products made, and then have no way to get the word out. We carefully select brands/companies that we truly believe in to work out a plan, whether it's a rev share, or equity in the company."
For tech startups interested in getting started with building their PR strategy without an agency, below are 5 quick DIY tips:
Get on the same page. "I know these seem obvious to some," said Melisa Gotto, "but I often find that when I start working with a company and sit with the executive team, they don't even agree about what their company is actually doing, or how they want to be perceived by the public."
Nail down the facts. All three PR professionals suggest nailing down the facts about your startup if you plan to publicize on your own. "Create a short and sweet fact sheet about your company, including the history of your company, what your product does, who the founders are, and more," said Melissa Warren. "In other words, share your "elevator pitch" on paper." Melisa Gotto suggests getting a solid answer to the questions "Who is your target audience?" and "What does your company do, and what problem do you solve?"
Who's talking? "Designate one or two folks to be your spokespeople in case you're asked to do media interviews and to position as 'voices' on your social channels. Make sure you're in line with how you'll answer questions for consistency. Practice answering questions, especially the tough ones," suggests Marsha MacEachern.
Make your list. "Even if you don't have fancy-schmancy PR database software, spend an hour or two searching your local media outlets websites and make a list of potential print and broadcast contacts– reporters, editors and producers," said Melissa Warren.
Start talking. "Once you have your messaging and your spokespeople in place, it's time to start spreading the word! You could write a press release to send to your media list about your grand opening or product launch, or, you could reach out to individual reporters to make a pitch," said Marsha MacEachern. "The trick? Be sure your pitch is relevant, easily understood and compelling. Make sure someone is in charge of answering questions or requests promptly. Get those social channels going! As with any PR initiative – be thorough, meticulous, and forthcoming. Integrity will carry you far."
When it comes to great DIY PR, the FFW team said local mobile street food vendor Slidin' Thru did a great job.
"They did a bang up job using social media when they first launched," said Melissa Warren. "They created social media buzz surrounding where they would be next and got people talking!"
Melisa Gotto suggests finding an advocate in the communications space might just be the remedy for a tech startup lacking a PR budget.
"I haven't really seen a startup that has blown me away with DYI PR as of late, and, honestly, I don't recommend it," she said. "I know that budget is usually an issue, but if you are in that critical stage in company and/or product development, you have a million things that you are trying to deal with. I would try to find someone in the communications field who truly believes in your company, and tap them to help. I know it seems like finding a unicorn, but they do exist."
"Don't look at a PR agency as only a media relations resource," she continued. "There are many more benefits of PR including strategic partnerships, fund raising, and business development. For more about what value a PR agency brings to startups, I highly suggest all startups read this article Mark Suster's The Silent Benefits of PR."
Get PR tips, information, and build connections on these suggested sites: