With 54 percent of the world's population now living in cities, the development of "smart cities" and "smart communities" is becoming a major focus around the globe.
Internet of Things (IoT) and Cyber-Physical Systems (CPS) involve connecting smart devices and systems in fundamentally new ways. The new technologies enable cities and communities to improve services, promote economic growth, and enhance the quality of life.
Recently, the National Institute of Standards and Technology (NIST) launched the Global City Teams Challenge to encourage collaboration and the development of standards. This program aimed to help communities benefit from the experience of others to improve efficiency and lower costs.
In June 2015, AT&T, IBM and Mueller Water Products revealed a jointly developed proof-of-concept solution for leak detection at the Global City Teams Challenge. These three companies, in cooperation with WaterStart (formerly the Nevada Center of Excellence), set out to prove that IoT technology can help address the issue of water sustainability. This new leak detection technology was trialed in Las Vegas and in two additional cities.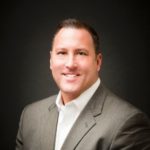 "Communities everywhere are struggling to save water," said Mike Zeto, General Manager and Executive Director, AT&T Smart Cities. "Drought, old pipelines, and limited funds for new equipment all play a part."
"A typical water pipe leak wastes almost 400,000 gallons of water per year," said Mike Troiano, Vice President, AT&T Industrial IoT Solutions. "Cities are facing water shortages all over the world and need help identifying issues early to help avoid a catastrophic event. We're giving communities more visibility into their water supply, and helping them better manage the future operation of their water systems."
As fresh water becomes increasingly scarce, water resource management and sustainability are going to be front and center hot topics in communities around the world. Today around the world, a third of the population lives in countries with moderate-to-high water stress, creating limited access to safe drinking water. According to the Nevada Governor's Office of Economic Development, water usage is set to dramatically increase over time:
By 2020, water use is expected to increase by 40 percent.
By 2020, 17 percent more water will be required for food production.
By 2025, 1.8 billion people will be living in regions with absolute water scarcity.
Zeto and others on the team found that Southern Nevada gets nearly 90 percent of its water from the Colorado River. The other 10 percent comes from groundwater that is pumped out through existing wells within Clark County.
"Conservation efforts in the Las Vegas Valley have helped the community reduce its per capita water use by 37 percent between 2002 and 2015, even as the population increased by more than 500,000 residents during that time," he said. "With continued future growth, there is a clear need for both water conservation and proactive IoT solutions to ensure water doesn't simply run out."
The Las Vegas Valley Water District (LVVWD) is now using the new technology developed at the Global City Teams Challenge to manage the water supply pipeline and limit potential water loss.
"With this new permanent leak monitoring technology, we can now monitor the pipe for small, subsurface leaks, which gives us a better opportunity to fix them before they develop into larger leaks," said Charles Scott, LVVWD Engineering Project Manager, in a statement. "This reduces our risk, and allows us to focus our maintenance efforts to targeted sections of pipe."
"The goal was to develop an IoT-based application aimed at helping conserve water by enabling municipalities to prevent large-scale leaks in their infrastructure," explained Zeto. "Mueller Water Products provided the Echologic sensors and acoustic technology used in the trial deployments. Data from the sensors traveled through AT&T's network to software developed by IBM that alerts designated individuals about the situation. The smart water application also relied on AT&T's service delivery platform, which enabled users of IoT apps to manage their connections. The platform encompasses provisioning, billing and other capabilities delivered through a customer-facing portal and through application programming interfaces."

Zeto says Las Vegas can expect to see fewer service interruptions thanks to this new technology.
"IoT technology will allow LVVWD to proactivity notify residents of a water main repair before a main break occurs and at a time that is convenient to the customer," he said. "The technology will be able to gather not only leak data, but also temperature, pressure, chlorine levels and transient events and transmit them almost immediately to the utility."
In addition to the benefits of much more proactive maintenance of their water distribution system, the utility will foster greater communication with residents. Residents will actually be able to log into their own personal portal to view water usage and neighborhood maintenance activity.
The implementation of IoT solutions will also help increase the life of water distribution assets, like water pipe, by being able to accurately know when and where to replace pipes before they break.
"In the long term, LVVWD will be able to better manage operational expenses and provide water to customers with less service interruptions," said Zeto.
Check out other innovative ideas! A list of Global City Teams Challenge projects is available here.