Local Motors, Inc. the world's leading open-source hardware innovation company, announced a new marketing partnership with TechShop.
This new collaboration brings together two, like-minded communities of makers, and empowers the development of new products though a combination of online and physical innovation spaces.
Local Motors is excited to celebrate this partnership on the heels of its participation in the first-ever White House Maker Faire on June 18, 2014, and as part of an ongoing celebration of a Nation of Makers. Read more about the White House Maker Faire and the involved of VegasTechFund backed Local Motors here.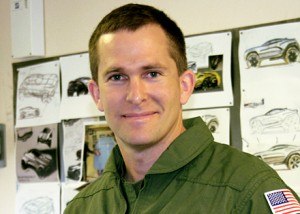 "Over the last 5 years, as we have brought several vehicle programs to market across the world, we have recognized an increasing number of vehicular innovations coming from Tech Shop and its members," said Local Motors CEO Jay Rogers. "This partnership is meant to make it easy for innovators to take their products all the way to market."
Through this partnership, TechShop members will get access to both the Local Motors and FirstBuild. Explore platforms for purposes of sharing ideas, collaborating on projects and participating in both vehicle & appliance innovation challenges. Explore is a proven co-creation platform that links a global network of designers, engineers, hobbyists and makers to drive innovation at the pace of conversation; ultimately delivering products to market up to 10 times faster and at significantly less cost.
TechShop members who contribute ideas or to projects that are commercialized, or who submit winning ideas to active Local Motors or FirstBuild challenges will be compensated. Individual contributor and shared awards will range from $500 to $2,500.
Mark Hatch, CEO and Co-Founder at TechShop said, "TechShop members are the kind of innovators that underpin the soul of the US economy and its productivity. Giving our members access to take their innovations to market is always a goal of ours. This partnership with Local Motors will give a new and exciting avenue for low-volume production, global omni-channel retail, and even service for these future products and their innovators."
The Local Motors-TechShop partnership will include cross-promotion and co-marketing initiatives including the development of custom kiosks that will be placed in all TechShop locations.