Forbes contributor Steve Olenski featured Las Vegas-based tech startup Influential in his piece "The 3 Best Social Media Campaigns Of 2015 (So Far)."
"Every day, brands try to connect with consumers on their level, running campaigns on Twitter, Vine, Instagram, Facebook, YouTube, Pinterest and Snapchat," writes Olenski. "Whether it's starting that conversation on a tablet, mobile device, or a computer — it's not necessarily where you reach them, it's more about how you engage them with your brand."
Olenski praised Influential's management of "Refreshingly Honest," a campaign for Honest Tea.
Honest Tea posed a provocative question: Which city scores the highest on the National Honesty Index? 
"Refreshingly Honest™ has multiple meanings for us," said Honest Tea's TeaEO Seth Goldman when the campaign first started in 2012. "It reflects not only the delicious, lightly-sweetened taste of our drinks and the use of real, organic ingredients, but also the honest and transparent nature in which we strive to conduct our business."
The company tapped Influential, a mobile first enterprise technology that pairs top brands and influencers using demographic data to execute the social portion of this hybrid on-site and social campaign. The brand activated this campaign via 27 pop-up stores in several major cities to find which city would score the highest on the National Honesty Index.
"This digital and experiential activation connected with consumers, both via social media (Instagram and Twitter), and locally in their neighborhoods," wrote Olenski. "It's been an ongoing social media experiment that Honest Tea has used periodically since 2011 and revamped it for 2015."
"We are doing a social experiment, in cities all across the US, to see how #RefreshinglyHonest consumers in each city are by giving them the opportunity to donate $1 when they take a drink from our pop-up Honest Store," said Ami Mathur, Brand Director for Honest Tea.
Olenski writes that a successful social media campaign is about using influencers. He concludes that by tying a physical pop-up location with an online platform, local influencers have been leveraged to nationally influence the target audience with brand-safe content around activations.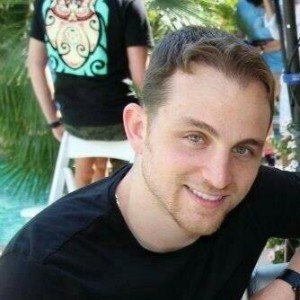 "This placement in Forbes is huge for us, but the biggest win is yet to come, as we're still running the campaign," said Ryan Detert, CEO of Influential. "We have a huge influencer push in the coming 2 weeks."
"The biggest challenge in doing an experiential digital campaign that spans across most every major city in the U.S. is having influencers on-site, capturing unique brand-safe content for approval, all in a very tight window of a few hours," he continued. "We overcame that with our industry-leading technology. Our Mobile First platform allowed influencers to upload pictures from their experience directly to the client dashboard for review in real-time."
This piece was the #1 trending story on Forbes.com the day it was released.