Since January 2014, new city-specific domain names have started to be issued and over 60 cities have received approval for their own domains so far.  The new '.city' names are expected to help local enterprises boost their web presence, improve their online search rankings and increase their sales by directing locals and tourists to relevant nearby businesses.
The .Vegas top level domain is the result of seven years of hard work with the community and the Internet Corporation for Assigned Names and Numbers (ICANN), the governing body of the Internet, as well as considerable personal investment.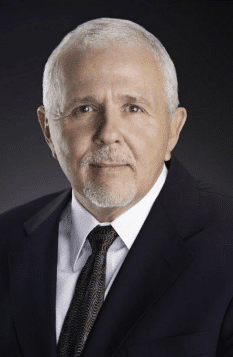 A top level domain, or 'TLD' as it is better known, is that part of the web address that comes after the right of the dot. .Com, .Net, .Org, and now .Vegas are examples of TLDs.
"In January, 2014, Dot Vegas, Inc. was awarded the .Vegas top-level domain by ICANN," explains Jim Trevino, President and CEO of Dot Vegas Inc. "This began the process of incorporating .Vegas into the Internet and sets the stage for people and organizations anywhere in the world to have the opportunity to register a domain name ending in .Vegas beginning mid-summer 2014."
The primary founders of Dot Vegas Inc., are James (Jim) Trevino, President and CEO, and Bart Mackay, EVP and Chief Legal Officer.
Jim Trevino has been involved in the top-level domain name industry since 1999. He was a founder, executive officer and principal financier to the eNic Corporation from 1999 until its sale in 2001 to the Verisign Corporation, a multi-billion dollar company recognized as the leader in domain names.Verisign operates the infrastructure for a portfolio of top-level domains including .com, .net, .cc, .edu, and .gov.
Bart Mackay was Vice President and General Counsel of the eNIC Corporation from 1999 until 2001. Subsequent to the company's acquisition, he became the Director of International Policy and Business Development at Verisign until 2008.
Other members of the management team include:
Dusty Trevino, CFO
Tyson Mackay, VP Registrar Services
Tim Trevino, CIO

".Vegas will become the standard in Internet addressing for all companies that wish to make their mark in the Las Vegas tech industry. No longer is a company limited to a .com domain name that is neither pure nor descriptive of its mission or intent," says Jim Trevino. "A .Vegas TLD also establishes the Las Vegas tech industry as viable players in the Internet space. Las Vegas is one of only four US cities to be awarded a top-level domain."
The Dot Vegas team says it's important to note that for the city of Las Vegas and the Las Vegas brand, there is considerable value in a .Vegas TLD.
"It will expand the brand's online presence in a big way," Jim Trevino explains. "And, we have a revenue sharing relationship with the city of Las Vegas which will receive in perpetuity 10 percent of every .Vegas registration and renewal."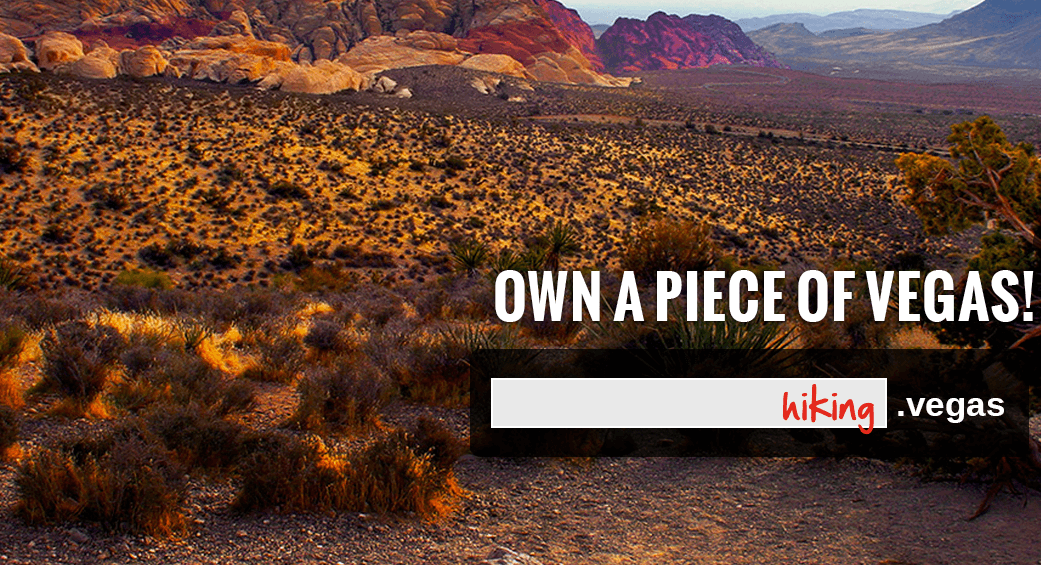 For those wishing to purchase a .Vegas domain for their business, the average price for a .Vegas domain name is expected to be in the mid $50 – $60 range annually. The Dot Vegas team says this price point is a fee that is typical of most TLD registrations.
"The retail price is not set by Dot Vegas, Inc. but rather by the resellers or registrars of domain names including companies such as GoDaddy, Enom, and 1&1," Jim Trevino adds.
Anyone, anywhere can register a .Vegas domain name. Unlike other city or geographic top level domains, there are no nexus requirements or other restrictions to ownership.
Dot Vegas, Inc. has created a founders program that enables local entities to get in on the ground floor of .Vegas. Whether for a single domain name or an entire category, Dot Vegas, Inc., is willing to work with local entrepreneurs within the .Vegas top-level domain name space.
"In some instances, Dot Vegas, Inc. will venture with someone who has a great business idea regardless of his or her experience or financial ability. In fact, Dot Vegas, Inc. may even be willing to provide startup capital to the right individual or group of individuals if the business plan warrants it," Jim Trevino said.
"This is a once-in-a-lifetime opportunity to get a .Vegas domain name," he adds. "The ability to be creative and distinct within the .Vegas top-level domain space will never be greater than during the rollout phase. And more importantly, every business now has the opportunity to brand itself in a way that more closely reflects its true identity and, most importantly, its location. Additionally, the best time to secure a .Vegas tld is during the roll-out to prevent a competitor or someone else from registering a .Vegas tld with your company name or brand."