A recent DataCenterFrontier.com article provided a look inside the Top 10 Cloud Campuses, the places where the cloud resides.
"Cloud campuses is our term for the sites where technology titans concentrate massive amounts of computing power in multiple data center facilities," writes Rich Miller in his article. "These huge campuses are where the cloud lives – the physical manifestation of the Internet, often located in rural areas offering cheap land and power. Data center hubs enable companies to rapidly add server capacity and electric power, creating economies of scale as more workloads migrate into these massive server farms. As cloud computing gains momentum – driven by social networks, Big Data and the Internet of Things – the scale of these facilities will grow ever larger. It has become routine for companies like Apple, Google, Facebook and Microsoft to invest more than $1 billion in a single location where they place a cloud campus."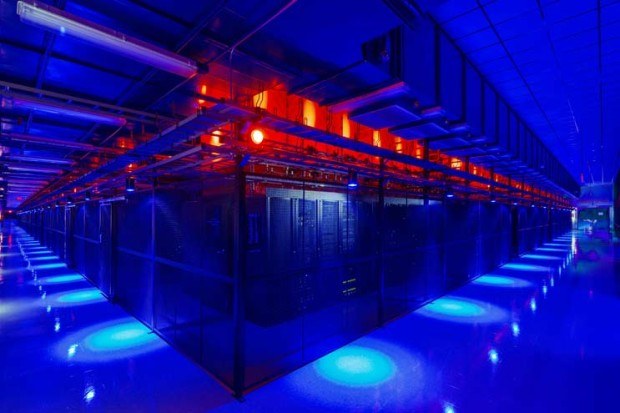 At the top of the list is Switch's SUPERNAP campus in Las Vegas. Recognized as the best data centers in the world, SUPERNAP Tier IV Gold data centers are the physical manifestation of founder Rob Roy's patents and Switch's revolution in the technology infrastructure industry.
"Nobody builds bigger than Switch, the creator of the massive SUPERNAP campus in Las Vegas," Miller writes. "The original SUPERNAP was a pioneer in hyperscale computing, spanning more than 400,000 square feet and featuring the design vision of Switch founder Rob Roy. Innovations in airflow containment and multi-mode cooling helped establish the SUPERNAP as a leading destination for high-density computing, supporting workloads up to 1,500 watts per square foot. Switch has added two more huge SUPERNAP buildings, expanding the campus to more than 1.4 million square feet of data center capacity. At full build-out, the Vegas campus will support 280 megawatts of IT capacity. Although its primary business is colocation, Switch has become an increasingly important player in cloud computing, with more than 120 cloud or managed service providers as customers. Even bigger cloud campuses lie ahead. Switch has announced plans for a 2 million square foot campus near Grand Rapids, Michigan and a 6.4 million SF development in Reno that will be the world's largest data center campus."
Take a look at the full list here!