The Innevation Center is a one-of-a-kind public/private conference, collaboration & coworking environment created by Switch. The mission is to boost and diversify Nevada's economy. Below is top news that happened for The Innevation Center during the week of October 27, 2014.
#1 – Collaboration Story: Green Our Planet & USGBC
"One of our main goals at Innevation is to help our members achieve more together than they can apart," wrote The Innevation Center team on their blog. "Collaboration tends to happen naturally here, as was the case for Green Our Planet and the Nevada Chapter of the US Green Building Council. On September 27, 2014, the two organizations teamed up to help Walter Bracken STEAM Academy go green."
Replacing the grass with vegetable beds will result in the school saving 4 million gallons of water per year. In addition, light bulbs throughout the school were replaced.
"With the water and electricity savings," explained Ciara Byrne, CEO of Green Our Planet, to The Innevation Center. "The school will save $20,000 per year. How awesome is that? And it happened all because we work in the same office as USGBC!"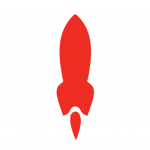 #2 – ROCeteer Offers Mentoring to Innevators
The Innevation Center team wrote a great piece on their blog this week about ROCeteer joining forces with The Innevation Center to offer no-cost mentoring to entrepreneurs in the community.
"ROCeteer experts combine coaching, training, mentoring, and consulting to help entrepreneurs with strategy, technology, finance, culture, marketing, and wellness," writes The Innevation Center team on their blog.
Read the interview with Kimberly Guiry from ROCeteer here.