The Innevation Center is a one-of-a-kind public/private conference, collaboration & coworking environment created by Switch. The mission is to boost and diversify Nevada's economy. Below is top news that happened for The Innevation Center during the week of October 13, 2014.
#1 – #LVBigData
The new LV Big Data Meetup will be hosted at The Innevation Center.
"It's for anyone interested in learning about or actively using technologies in the Big Data space," wrote The Innevation Center team on their blog. "From Accumulo to Zettaset and everything in between, the Big Data Meetup will focus on learning about new technologies and deep-dive technical discussions."



You can join the group at the inaugural meeting happening Wednesday, November 5 from 5:45 pm to 8:15 pm.
"With speakers from Cloudera and DataTorrent, food, and drinks, it's guaranteed to be a fun time. Oh, and in case you're wondering…this Meetup (and all of the others we host) is totally FREE! RSVP and get more information on their Meetup page," wrote The Innevation Center team.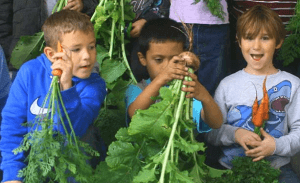 #2 – Green Our Planet + CCSD + Three Square & The Outdoor Garden Classroom
On October 15, 2014, Green Our Planet hosted a meeting here for teachers and creators of the STEM curriculum in the Outdoor Garden Classroom to gather and discuss their progress on the lessons.
"Green Our Planet is an educational and funding platform that serves as a way to learn about environmental challenges and to fund green projects that can help solve some of those challenges. Here in Nevada, one of Green Our Planet's projects is helping students build community gardens at their school," wrote The Innevation Center team on their blog. "The Outdoor Garden Classroom: Hands-On STEM Curricula K-5 was created by teachers from the Clark County School District in association with Green Our Planet and Three Square."
Learn more about what this group is up to here.