The Innevation Center is a one-of-a-kind public/private conference, collaboration & coworking environment created by Switch. The mission is to boost and diversify Nevada's economy. Below is top news that happened for The Innevation Center during the week of January 11, 2015.
#1 – Innevator Spotlight: Orion Network Solutions
This month, The Innevation Center team features a team who co-works out of their space. The company is Orion Network Solutions and they are a full service media design & IT partner specializing in network administration, IT systems design, web development, advertising and design.
Orion Network Solutions has a mission to organize the world's information and make it universally accessible.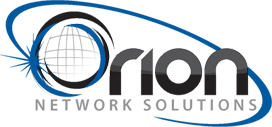 "The company began in 1998 in Louisville, KY with its first federal contract supporting and developing the Automated Flood Warning Systems (AFWS). This AFWS project, which began in a single county, has grown to support over 1,500 realtime precipitation sensors spanning 12 states," The Innevation Center team writes on their blog. "Over the years, Orion picked up additional contracts and subcontracts from NOAA, the National Weather Service, USGS and West Virginia Division of Homeland Security and Emergency Management to name a few. In September of 2012, Orion relocated from Southeast Washington state to Las Vegas, Nevada in pursuit of new business opportunities and to support the #VegasTech scene."
#2 – Meetup Spotlight: WordPress Users
Founded in 2011, the Las Vegas WordPress User Group hosts monthly meetings here at Innevation and has more than 600 members with 20-40 attendees each month.
The group is for users of all skill levels, theme designers, plugin builders and anybody wanting to share their knowledge on WordPress.
Get more information about this meetup group and read an interview with the organizers here.