The Innevation Center is a one-of-a-kind public/private conference, collaboration & coworking environment created by Switch. The mission is to boost and diversify Nevada's economy. Below is top news that happened for The Innevation Center during the week of March 15, 2015.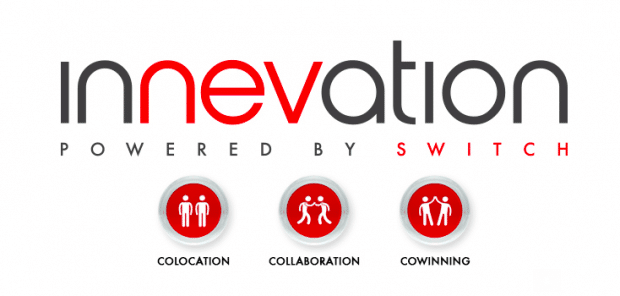 #1 – March CommunityCation Luncheon
Come to The Innevation Center on Thursday, March 26, 2015 for their monthly CommunityCation Luncheon.
"This month, we're focusing on marketing and PR with two sparkling ladies from The Abbi Agency, a digital engagement firm," The Innevation Center team writes on their blog. "Constance Aguilar and Jackie Dennis will present Growing Your Business Up, highlighting business growth strategies from a global perspective."
The duo will discuss PR & marketing, engaging current and new customers via social media, analyzing overall business and assessing growth areas, and ttracting investors via placement in magazines like Entrepreneur, INC, Forbes, etc. and reach current and potential customers via other marketing mediums.
"As always, the event is free and lunch will be from the delicious Earl of Sandwich," the team writes. "Pretty please register even if you're not sure you can make it so we can order enough food for all."

#2 – Tech Talk Tuesday: Facebook Rolls Out Payment Feature
Facebook has unveiled a new payment feature within Messenger that functions much like PayPal and Venmo.
"By making payments part of its oft-used messaging service rather than a standalone app," explains TechCrunch's Josh Constine, "Facebook is looking to edge out dedicated P2P payment competitors like Venmo/PayPal, Google Wallet, and Square Cash, which people open less frequently."
Check out the basic demo on The Innevation Center's blog here.

#3 – Launch of www.innevation.com
The Innevation Center re-launched their new website this week.
"We will no longer be posting our daily blog on www.innevation.wordpress.com. Going forward, please visit us at http://www.innevation.com/blog," the team writes on their blog.