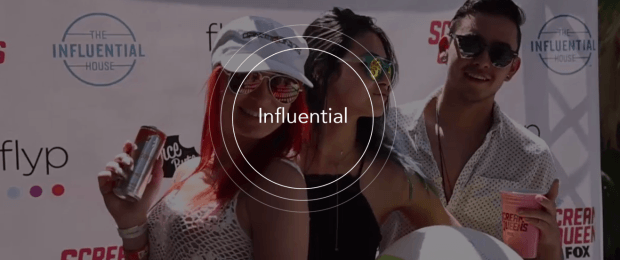 Entrepreneur.com contributor John Rampton featured Las Vegas-based tech startup Influential in his piece "Enterprise Tech Takes the Guess Work Out of Influencer Marketing."
Rampton reports that enterprise technology has made its way into the social media influencer marketing space and it is making the medium more powerful than ever.  In the past, influencer marketing was done primarily as an agency model, where influencers' posts were sold by agents and managers, in much of the same manner that celebrities are hired to make appearances at events.
He notes in his Entrepreneur.com piece that the arrival of enterprise to the world of influencer marketing has leveled the playing field and shifted the paradigm for how this segment measures accountability.
"Our Enterprise technology allows us to have control of campaigns like never before, allowing us to easily reach our influencers and deliver highly targeted results through unique, in-demo impressions," Ryan Detert, CEO of Influential, told Rampton.
"We are really excited to be featured on Entrepreneur.com," said Detert. "Our momentum leading into our Series A round of financing is unbelievable and top national tech and business publications are definitely starting to take notice."
Read the full article here.