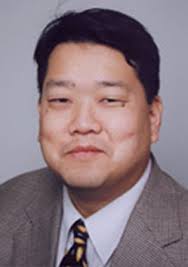 Paul Oh is bringing his robotics expertise to the University of Nevada, Las Vegas. Oh spent the last 14 years working with students at Drexel University in Philadelphia working on projects that included creating HUBO the humanoid.
HUBO is a robot the size of a 10-year-old, and is being developed for the Defense Advanced Research Projects Agency (DARPA) robotics challenge, a competition against the op robotics developers in the country. Oh told KNPR that his UNLV team is one of 16 in the trials.
Oh joined UNLV in August 2014 as the Lincy professor of Unmanned Aerial Systems for the College of Engineering. He is establishing a UAS lab with humanoid robots and a fleet of drones and brings with him more than$1 million in grant research.
"I think it's imperative for today's engineering students to have those hands-on opportunities," Oh said. "More than just robots, they are case studies of complex systems engineering."
Listen to KNPR's interview with Paul Oh here.