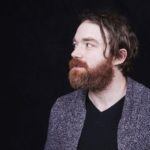 New York-based writer, entrepreneur, and Forbes contributor Seth Porges recently published his piece Behind The Scenes With 7 Wonders Of Las Vegas Tech on Forbes.com.
"Las Vegas is full of technological marvels," he writes. "After all, this is a city where it's seemingly impossible to be too big or too bright, and an attraction's success often hinges on its ability to turn heads or produce the sense of wonder needed to earn a spot in visitors' Instagram feeds. And while some of the city's wonders are visible to anybody driving down the Strip (the world's largest observation wheel, the fountains at the Bellagio) others are less obvious (the novel system used for transmitting data from the observation wheel cabins to the ground, the custom barge used to clean the Bellagio fountains)."
Porges takes readers behind-the-scenes of seven of the wonders of Las Vegas technology. Read more here.

For more suggested reading, take a look at our Suggested Reading Archive.