TuneGO, a music discovery platform based in Las Vegas, has raised $1.2 million and is planning the official launch of its platform for later this quarter. The platform helps elevate new artists and their music.
Today, there are countless ways for artists to get their music to the masses such as YouTube, MySpace, and Vimeo, but the team at TuneGO found it's actually harder than ever to stand out and be discovered. The platform stands out because it was created by a team of career development professionals who have worked with the largest names in music.
In development since late 2013 and set for its nationwide launch in Q1 2015, TuneGO eliminates historical barriers to entry in the music industry by enabling artists to get their music in front of fans and, unlike other services, connect with actual industry executives to secure licensing and distribution of their music.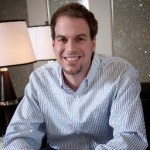 "Our team met through our involvement in the Vegas Tech scene and passion for music," said John Kohl, CEO and co-founder of TuneGO.  "We saw the music industry was in need for a better way to bring artists to leading producers and executives together. Producers and record labels just don't have the bandwidth to filter through thousands of singles, Facebook posts, tweets and YouTube videos out there to find truly talented artists."
In February, the TuneGO team made several big announcements. First, they secured $1.2M in private funding, which included investments from serial entrepreneur Chris Murray and Pasadena Angel investor, Kenny Kam.
Second, the team announced a partnership with new distribution partners, including Spotify, Slacker and APM Music.
Finally, big names were added to the TuneGO production team including legendary producers and songwriters recognized for working with music superstars such as Christina Aguilera, Michael Jackson, Black Eyed Peas, Bon Jovi, Kelly Clarkson and Aerosmith.
"We started TuneGO to change the way the world discovers music," said John Kohl. "There are plenty of platforms that connect artists with the masses, TuneGO is the only platform that has the technology and relationships to connect artists with music fans, accomplished producers, songwriters and industry decision makers."
"The number of undiscovered, talented musicians continues to grow, but there has yet to be a platform that combines technology, musical acumen and industry connections to crack the code of effectively curating artists and their music," adds Ron Dante, Executive Music Director at TuneGO. "TuneGO levels the playing field for all artists and increases their chances for success without funds or politics, while giving the music companies the content they are looking for. TuneGO ensures that the most talented and sellable artists are put in front of the right people."


TuneGO has been testing its free service for the past 12 months on an invitation-only basis, and currently has over 1,000 artists in beta on the platform. TuneGO is set for a nationwide launch of both its free and paid services in Q1 2015, bringing hundreds of thousands of new users and artists to the platform and helping the site's producers find the next big act in music.
"Many have tried to create a platform for artist development, but lacked influential producers and a technical strategy on how to discover the best of the best," says Dave Berkus, TuneGO Advisory Board member, managing director at ACE Funds and founder of Tech Coast Angels. "I was attracted to TuneGO by the combined technical and musical background of its founders, its relationships with some of the top producers in the game, its partnerships with top distribution companies, and its unique rating system. The result of this unique combination is a platform that is seductive for every single artist that wants to be heard, seductive for every producer that wants to find new artists, and seductive for consumers who discover new music."
John Kohl says Las Vegas provides a tremendous business climate that is encouraging to startup and growing companies, which is why the team decided to grow TuneGO in Las Vegas.
"Las Vegas, and the state of Nevada for that matter, is very friendly and supportive of the startup community," he said. "As a growing technology company that provides a solution for the music industry, Las Vegas, the Entertainment Capital of the World and an emerging tech hub was in our opinion, the perfect place to establish the company. Las Vegas also has a growing indie community plus some success stories such as The Killers and Imagine Dragons and we would like to work with local talent to create more success stories. While our roots remain in Las Vegas, we naturally maintain a presence in the major music markets such as Los Angeles, New York City and Austin among others."

About TuneGO: TuneGO is a revolutionary, interactive online community that brings the music industry to the artist by connecting independent musicians with music lovers, entertainment companies, industry experts, and the world's most successful producers and songwriters. TuneGO offers a cloud-based career development platform that offers tools, personalized services and educational resources to advance the careers of musicians. For more information, go to www.tunego.com

Interested in meeting other startups who call Las Vegas home? Check out our Meet Vegas Tech Startups series!