Sabanetics is providing the #VegasTech community a glimpse of the future at their upcoming Tech Show happening on September 5-7, 2015 at Alexis Park Resort. Attendees can experience and play with interactive technology such as 3d virtual reality games, battling robots, and more.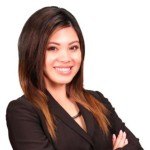 "Sabanetics is a tech startup that focuses on connecting youth to opportunities within the Tech industry and Vegas community in general," said Founder and CEO Kim Do. "We work closely with local tech high schools through our connections and create opportunities for students to work on projects and become involved in the real world. The Tech Show is our soonest launch, our Lifetern software as we all our Labs concept will continue to roll out soon afterwards."
The Sabanetics team says they are in the business of revolutionizing human capital by cultivating the youth for a better future. They believe everyone has genius level talent that can be accessed and unlocked under the right conditions. They aim to empower people to take control of their destinies and connect them with their respective industry.
In addition to the Tech Show, Sabanetics is working on a premier software application called Lifetern that helps students become aware of their unique skills learning styles, and personality traits. With this knowledge, the team hopes to empower students to choose the career path they feel most suitable for. From there, the team helps companies identify the right student for the job, which fills a growing need for a stable workforce.
The team is also working on "Incubator" labs to partner businesses and tech high schools. They aim to create a collaborative workspace for students and professionals to team up and prototype innovative technologies. Students will learn how to work within modern organizational structure and management and to design/develop using Lean Agile methodologies.
The Tech Show provides a chance for attendees to see the latest technology produced by the brightest minds while also having fun. Tech vendors will showcase their newest innovations and host contests to giveaway prizes. The organizers behind Sabanetics Tech Show expect to see UNLV clubs, startups, entrepreneurs, STEM education mentors, and members of the Vegas tech community at the event.
"Sabanetics Tech Show is a community youth event designed for students to interact with the latest technologies," Do explains. "We'll have education panels and workshops as well as displays for students to experience technology hands-on. The event is being held in tandem with the Sabakon anime convention.
"


The idea for the Sabanetics Tech Show came about from Startup Weekend Las Vegas in 2014.
"Many tech conventions come by Las Vegas, but not everyone can attend because they're not part of the industry or the price of entry is too high," said Do. "Sabanetics Tech Show is open to the public, because the youth are especially interested in seeing current technology."
Do says VegasTech.com readers can get involved with this event by attending the convention and showing support for the community.
"Involvement with the show itself can be in the form of exhibiting any tech and/or education tech at a table or hosting a panel/workshop for the event. There are also sponsorship opportunities as well," she said. "We'd be more than glad to accommodate any readers interested, they can contact us at [email protected]."
Interested in getting to know other #VegasTech startups? Follow our series here!