PetFlow started with a simple question: What if the internet was used to make pet food delivery easy and affordable?
The team spent 6 years, millions of dollars, and lots of work to grow the business to scale and make it profitable. Last year, the team got there.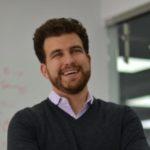 "We started in 2010, just trying to give people an option for buying natural pet foods online," said Mike Lackman, CEO of PetFlow. "By focusing on the customer experience, and building long-lasting relationships with our customers, we have built the business to nearly $60M in annual revenues and have made the business profitable."
Lackman says he and the PetFlow team are are seeking to be a better pet store, plain and simple.
"Whether online or in physical stores, people are looking for two things," he said. "First, good prices with fast delivery. And second, credible advice from people they can trust. Today most people are forced to choose between the people they trust or the websites that have the fastest shipping. We think we can do both really well."
When getting the ball rolling for PetFlow, Lackman says that without question the biggest challenge was figuring out how to make the business profitable. And he discovered that all growth isn't necessarily good growth.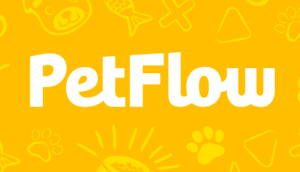 "When you've raised your first round of venture capital, and all you can think about is growth, it's easy to lose sight of what the real path to making net profits looks like," he recalled. "There were years where we grew really quickly but also lost a lot of money. At a certain point, it became clear to us that all growth isn't good growth, and we developed systems, metrics, and operating practices that empowered us to point our energy toward the customer relationships which were the longest lasting, rather than the ones that were easiest to advertise to. In any consumer business, retention is key, and cracking that nut is what it took to bring PetFlow into the black."
Lackman says he is proud of PetFlow's live chat program that the company staffs out of Las Vegas.
"We use the latest technology to create conversations with customers while they browse our site. We analyze the outcomes of those conversations closely, and use data to make sure that we are adding as much value as possible. At the same time, we're just introducing ourselves as pet parents and have helpful conversations with people," explained Lackman.
The Las Vegas based team calls The Innevation Center home and Lackman calls the space a perfect fit.
"We're hiring really quickly, so the ability to scale our costs one desk at a time is a huge benefit for us," he said. "At the same time, it's a really positive working environment where it's easy for our team to love coming to work. For the on site training programs that we do with our brand partners, the location near the airport is also great."
Lackman, based in New York City, sees PetFlow's role in the #VegasTech community as a driver for local jobs and thus attracting more talent to the area in the long run.
"We think of our role in a very basic and simple way," he said. "If we can offer people in the Las Vegas area jobs that they love, where they can earn equity in the company, grow professionally, and get solid compensation and benefits, we can help create momentum around the choice to work for a startup rather than a more traditional line of work. The more that momentum builds, the easier it will be for great companies to find talent in Las Vegas, and you'll see more of them come. So far, most of the people we've hired have come from chain retail backgrounds, rather than other tech companies."
Right now, the team is looking to expand their Las Vegas presence by hiring more locals. Lackman says PetFlow's Las Vegas operation is the face of the company that customers see, and the business depends on that face being the best pet store experience in the country.
"We need to find great people who love pets, believe in feeding them high quality foods, and are passionate about using technology to make customers' parenting experiences easier," he said. "If I'm proud of one thing here at PetFlow, it's the team we've built. I've worked with a lot of smart people before, but I've never seen the balance of talent and ego that we have here at PetFlow. We've found really nice, humble people who are coming together to try to do something that's actually pretty hard. It's awesome watching them execute on a daily basis. I look forward to coming to work every morning."
Meet other startups who call Las Vegas home by following our "Meet #VegasTech Startups" series.