PetChow, a sub-division of Und3rdog Studios, aims to create products that solve or simplify everyday problems for pet owners. The team is combining both hardware and software products for pets and their owners. They aim to create a platform for a secure, interactive, and healthy lifestyle for owners and pets, all from a mobile app. They hope to push the limits of technology to bring fresh and innovative products to market.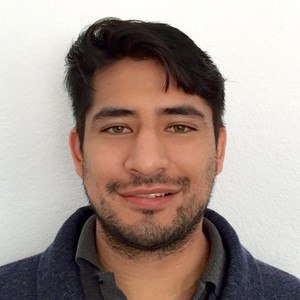 Christopher Widlowski is the founder and CEO/Designer for PetChow, and says he also handles the business development/management, social media, marketing, and networking for the team.
"PetChow simplifies problems such as not being able to feed your pet while you're away from home and monitoring your pet's health by limiting food portions and collecting health data," explained Christopher Widlowski. "Using a real-time video feed, you can also check in on your pet while you are away. The product is controlled via a mobile app. While this is our first product, PetChow has another product in the designing stages that would be a companion with the PetChow Smart Feeder."
The small Las Vegas-based team also includes Kyle Mayne, who is a 3D artist, product designer, project manager and has experience with 3D printing.
"We would like to hire sometime within the next year or so," said Christopher Widlowski. "As of now we have some volunteers that help here and there from time to time. We would like to hire in the near future to fill the roles for Marketing, Hardware/Software Engineers, Sales, UI/UX Designers, and Customer Service positions."
The PetChow team has a crowdfunding campaign launching in May 2015 on SeedKicks.com. Christopher Widlowski says partnering with a new and growing crowdfunding platform will help the PetChow team have an advantage going into their campaign.
"SeedKicks has great potential to grow much larger and have great connections already for just starting," he said. "We met at a crowdfunding conference and they are helping us with the process for developing our crowdfunding campaign. They have given us the tools and resources to use while preparing for the campaign launch. They are helping us get in contact with PR agencies, get into articles, introducing us to animal shelters and local pet shops in California and Nevada to help gain the attention of PetChow. And now we are getting ready here within the next month to start filming for our campaign."
Christopher Widlowski said being part of the VegasTech ecosystem has helped his team keep their mind open to new ideas and has helped them stay focused on which steps to take next to grow their company.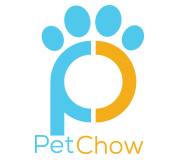 "We have been fans of the VegasTech community for a couple of years now and love the programs that come through the DTLV community," he said. "We are not just looking for funding, but also for mentorship from those whom have been in our positions before and know how to help us grow as a business and build a strong foundation. With that being said one day we would like to help those that are in need as well and help out the Las Vegas community and local animal rescues too! With the help of the VegasTech community, as a team, we can all help each other grow!"
"There are many creative thinkers here in the VegasTech community," he continued. "It is such an awesome scene to be involved in and see those who work hard progress with their dreams! It is a fairly new community, but growing at a steady rate. If each community member has the time and desire, we can all help each other when we need it most."
Sign up for the PetChow team's newsletter to keep up to date about the company's crowdfunding campaign launch.
Interested in meeting more VegasTech startups? Check out our "Meet VegasTech Startups" series!