Teenage board game enthusiast, amateur programmer, entrepreneur, and Las Vegas resident Ismael King will be relaunching an award winning board game as an iOS application on September 3, 2015. This mobile game, called King of 20, is modeled after the physical board game of the same name. It is an challenging tile-placement game that has players build expressions as they battle to get the lowest score and beat out their opponent.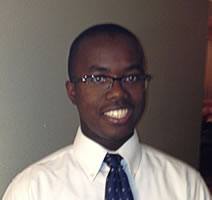 "Growing up in the 2000's, I was surrounded by technology all the time," said Ishmael King, said Co-Founder of King of 20 LLC. "Both my middle school and high school had sophisticated computer labs and utilized them in lessons regularly. I was always aware of technology and had an appreciation for it early on. Despite this, the programs on desktop computers and laptops seemed distant to me, they seemed impossibly complex. So, for a long time technology was something I could use, but not get into."
After experimenting with games, King was properly introduced to programming in his first year of University at the University of Toronto.
"Since then, I have made a hobby of experimenting with a number of programming techniques," he said. "I have found that building small games helps keep me focused long enough to learn something."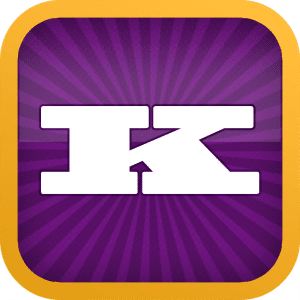 When building his company, King says he has learned about and gained a greater appreciation for all the things that go into making a business successful.
"I have had to deal with programming, design, legal, and marketing issues, each of which require different approaches to tackle," he recalled. "I am working too apply this lesson to my business strategy. I have also learned the importance of being "stubborn on vision, but flexible on details," as Jeff Bezos once said. I have a lot of great ideas for King of 20's future, but I am working  not to limit my options as I slowly make progress towards my goal."
King says the biggest challenge he has faced is balancing school, summer jobs, and work on building his own company.
"It is very important to me to finish my courses at the University of Toronto and build a resume during the summer; I believe King of 20 has the potential to grow even with my tight schedule," he said.
But with his hard work comes success. King says the biggest success he has seen so far was finishing the app and having it approved for sale by the App Store.
"One of my biggest concerns when I began working on the King of 20 App was over quality," he explained. "But, as the app came together and was eventually approved for sale by Apple, my worries were assuaged and I felt validated."
When asked who he looks up to, King points to Fusajiro Yamauchi.
"He spent his entrepreneurial life selling hand-painted trading cards and re-building a company that was thought to be dead. Today, his company is Nintendo, one of the largest video game producers and a definer of popular culture," said King. "Yamauchi never lived to see his company grow to where it is today, but he set the precedent study growth and innovation that the company exemplifies today. I look up to him because he chose to do something different and made a huge impact in the world, even if he did not know it at the time.
I believe King of 20 can grow in the same way if I stay focused and strive for steady growth."
Although King says he still has a lot to learn about being an entrepreneur, he shared tips he feels anyone can use to grow their business:
"Have a passion for what you are doing," he advises. "The odds are already stacked against you; few people know about you or your product, and you likely have limited ways of telling new people. So, a lot of research and time must go into contacting the right bloggers, reviewers, consumers, etc."
"Define your market," he suggests. "As you start telling people about your product tailor your PR in a way that makes sense for your scope. Depending on the product this may mean staying local, targeting fellow students, or going after a specific sub-group in the internet community."
"Know your price," he continued. "It is always tricky to set a price for your product. Don't undervalue your product, but know the risk of setting a price that may not be sensible. Listen to your customers, you can always reevaluate your prices as you grow."
King of 20 will be available for iPhone devices on September 3, 2015. To learn more, visit the King of 20 website. King of 20 is available on the App Store for just $1.99. King of 20 is designed for iPhone 4-6 and requires iOS 6.0 or newer. A limited number of promotional codes are available to members of the media. Journalists interested in receiving one should contact Ishmael King at
[email protected].
Want to meet other #VegasTech startups? Follow our series here!