Las Vegas-based startup JRNL is a product designed to help users capture meaningful content from their life, whether it's social content, mobile content, blogs, email, text or many other sources.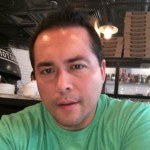 "We want to automate this process because people are busy living life and JRNL will do the work for them," said Nick Jones, founder of JRNL.com. "I got married and became a Dad and my view of the world changed. I became a lot less selfish. I found myself thinking a lot more about mortality and those that I love. They inspired me to find a better way to share my legacy, but I realized the problem I was trying to solve was far greater than me."
Recently, Jones joined BoomStartup, an Utah-based mentorship-driven seed startup accelerator. The program runs from May to August, and participating companies get $20,000 in seed capital and $80,000 worth of infrastructure, office space, and services from companies like Microsoft, PayPal, and Rackspace. Each startup is assigned a lead mentor as their main point of contact, and other mentors include SimpleGeo co-founder Matt Galligan and Omniture co-founder John Pestana.
BoomStratup was listed on the Kauffman Foundation's list of top 15 incubators last year, as reported by Tech.co.
"When we were selected, I was hesitant because of the equity commitment, but I took the leap of faith," said Jones. "The reality is the relationships and quality of mentors are so great that it far outweighs the cost of entry. While BoomStartup's record for funding cohorts is outstanding, I could get money anywhere. What mattered to me was BoomStartup's knowledgeable mentors are difference makers and leaders in the industry and that's ultimately what mattered to me."
During his time at BoomStartup, Jones is aiming to establish relationships that will strengthen his position for the company's Series A.
"Education has been good and I believe surrounding yourself with people smarter than you is always a good idea," he said. "One of the unexpected benefits has been the camaraderie with the other cohorts. I just love entrepreneurship and the companies in the BoomStartup 2016 cohort are top notch companies with even better founders and it's really an honor and a pleasure to work and grow with them."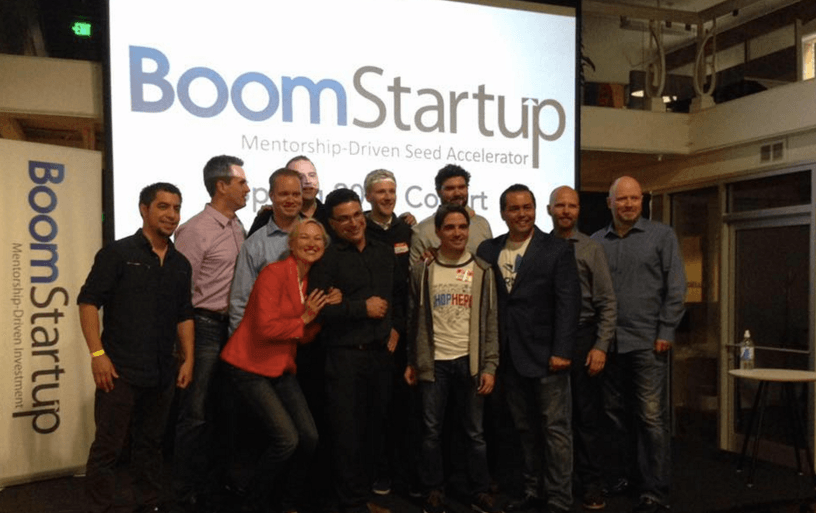 Although Jones is working alongside the BoomStartup cohort in Salt Lake City current, Vegas is home.
"Las Vegas is close to LA and Phoenix, and an inexpensive and short flight to the Bay Area and Salt Lake City," he said. "Not to mention, every client or partner I've ever had eventually comes to Vegas. Factor in the great tax benefits and Tony Hsieh's visionary efforts to bring leading tech and talent to the city and it's a good place to be right now."
Jones started his first company in 1998. It was a SaaS company and he recalls that success came easy and fast.
"I thought we had everything under control, but we weren't prepared for growth and we didn't fully appreciate the importance of data-driven decisions," he explained. "Experience is expensive. I would have benefitted greatly from strong mentors in my early 20s. I would also say to any entrepreneur, "Don't be in a hurry to fail." Building your business right takes time and you have to learn from your mistakes to get better."
Jones says that things with JRNL are coming along great, and he is excited for the weeks and months to come.
"We're closing in on $600-$700K to complete our development and set us up greatly for a strong Series A in 2017," he said. "We're looking for more talent to help us grow our social presence and possibly set up offices in Salt Lake City and Austin. We should break 100,000 users by the end of summer and we anticipate having our new site fully operational late this year. We're excited about many of the potential partners approaching us for the JRNL platform, but we're under NDA until those opportunities officially launch."
Jones said he is looking to hire in Las Vegas in the coming months.
"Experts in community development, mobile developers using React JS and React Native, and we could always use feedback for testing," he said. "We need to engage more with the #VegasTech community. So much of the interest in JRNL is coming from California, Utah and New York and we've been traveling so much since November 2015 that we're missing out on what's happening in our own backyard. Admittedly, we need to be better and help our fellow Vegas entrepreneurs."
Get to know other startups that call Las Vegas home. Follow our "Meet #VegasTech Startups" series here!