InfoSiftr is a specialized developer, integration, and training provider of virtual container systems for cloud environments. Their end-to-end, scalable technology solutions allow organizations to meet short-term needs while supporting future growth, and helping them to reach their long-term goals.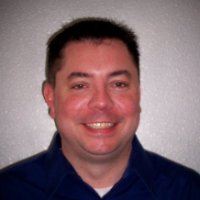 "We help large clients take advantage of container solutions in their backend systems, specifically using Docker container solutions," said Justin Steele, Founder and President of InfoSiftr. "Our clients are large B2B clients that are Fortune 1000 size."
The company started in St. George, UT and the team decided to move to Las Vegas to take advantage of the growing tech scene.
"In addition, the 24 hour lifestyle works for our developers, especially access to a world class airport. Also, we have most of the major tech shows come to Las Vegas and we wanted to be near partners like Switch. Vegas was an easy choice for our team. Vegas still has new car smell. Most the elements of the city and the area are new. Most people are coming here to work and build a community. It is still the Wild West here and we love it."
Steele says their team is sometimes asked why they are not located in San Francisco. He thinks this is an opportunity for the tech community in Las Vegas to promote benefits of the state of Nevada for business.
"Our reply is the low taxes in Nevada, and not having to deal with California regulations. We always get past that, but we need to do a better job of promoting our community as more than the game center of the world," he says. "Las Vegas has low taxes, easy access to our leaders, great talent pool, lifestyle, and affordability of housing. Our lead developer, Andrew, who is moving here, decided to purchase a home instead of rent one. Most other tech cities this is not an option."
InfoSiftr is seeking developers that have a strong background in open source systems. They are also interested in those who have either done a Docker or container deployment or have a strong interest in this fast growing virtualization technology.
"We are looking to accomplish a few milestones this year," Steele said. "First, we are looking to get our public training for Docker solutions going at the The Innevation Center. We are hoping to turn Las Vegas into the training center for Docker Containerization for the world. Also we are looking to double our company and triple revenues this year. Currently, we are on track to complete all of these milestones."
"Currently we are doing very well in the Docker ecosystem, but we see needed solutions for containers in general," he continued. "We are currently looking to develop orchestration and or management tools/services for containers, much like there were tools and services needed for virtual machines back in 2000 to 2001 time frame. Containerization is a new way to look at the problems virtual machines solve, but given it is a new ecosystem there are holes and we are looking to develop solutions for businesses and organizations that are going to containerization as platform."
In the coming months, the team is looking to host a training course on Intro to Docker Containers at The Innevation Center. Stay tuned to the VegasTech event calendar for more details!