Las Vegas-based Fuelixir unlocks the power of activity data, curates a box specifically for customers, and personalizes delivery based on their workout volumes. The Fuelixir box includes a diverse range of high quality products including organic, non-GMO, gluten-free, and paleo-friendly options.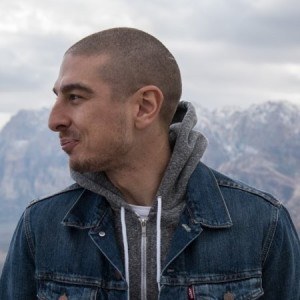 "Fuelixir is a personalized, smart, and convenient approach to sports nutrition," said Kasra Ghaharian, CEO and Co-founder of Fuelixir. "With proper nutrition before, during, and after your workouts one can achieve greater gains via enhanced performance but maybe more importantly by having a more enjoyable workout experience."
He says Fuelixir's primary goal is to make sports nutrition simple by leveraging customer activity data from their favorite applications and/or wearable devices.
"Utilizing data analysis techniques and drawing from the latest in research, nutrition advice is provided helping each customer get the most out of their workouts," he said. "Fuelixir also continually monitors consumption and activity volumes so our customers never run out of fuel for their workouts."
Ghaharian says the idea for the startup came about from his own personal struggles with nutrition while training.
"I began experimenting with advice found in popular media publications and other so-called "reputable" sources. It was easy to get misguided. And some of the strategies I followed I know now were just plain wrong!" he explained.
"I started feeling tired on and off the bike, it became increasingly harder to get through workouts, and subsequent health issues ensued," he recalled. "Despite following what I thought were correct nutritional strategies I just felt "off". Not to mention I was spending a small fortune on a myriad of products that were supposed to be enhancing my performance."
After Ghaharian realize he had been collecting a lot of data from every single bike ride (including things like heart rate, power, distance, and calories burned.) "Surely there must be some way to leverage this data to guide me toward better nutrition strategies," he thought.
Ghaharian says he's always had business ideas, but he's found it's no small feat to actually execute on ideas to make them a reality.
"My friend Pablo Quiroga had successfully launched a mobile app, so I decided to approach him about Fuelixir," he said. "We hit it off and our first goal was to validate the idea. So we bootstrapped an MVP, garnered some customers, sent out some boxes, and got great feedback. One customer was actually a popular YouTube blogger and posted a very positive review on her channel!"
Since the MVP test run was a great experience for the duo, they started to explore next steps for the startup. They realized how much they needed to increase they technical expertise.
"The biggest challenge was finding the right person to lead and develop the technology," recalled Ghaharian. "We're happy to have now on-boarded our CTO, Christopher Fusillo. With his strong resume and prior experience, Fuelixir will deliver a supreme robust platform and unmatched customer experience."
The team decided to make Las Vegas Fuelixir's home for two primary reasons.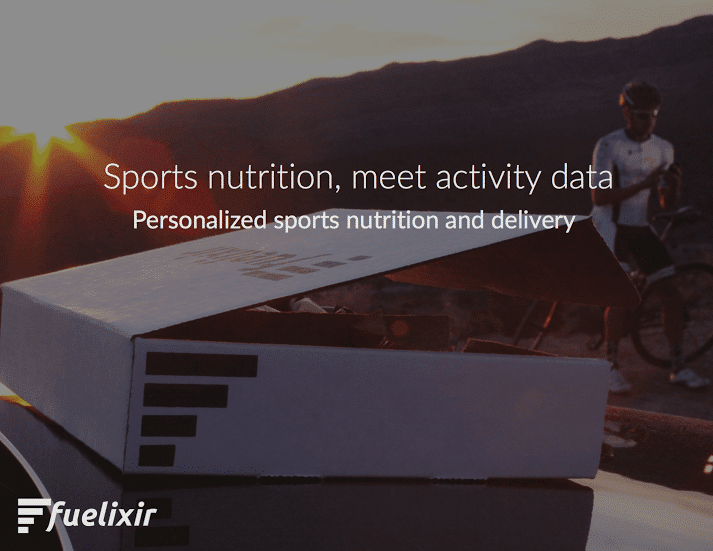 "Firstly, from a business operations perspective, Las Vegas has clear benefits with regards to taxation and also provides a plethora of low cost options for office and warehouse space," explained Ghaharian. "Secondly, Las Vegas has a very strong fast-growing community of endurance sports enthusiasts, which is our primary target market. An important part of Fuelixir's culture is to contribute to the local community, and we are excited to have the opportunity to help grow participation of endurance sports in Las Vegas."
The Fuelixir team is set for launch in early Q2 2016.  And, from there, Ghaharian says they look to grow aggressively.
"We have some really cool features leveraging data mining and machine learning techniques that will deliver a customer experience not currently found in the space. Imagine having instant 24/7 access to the information and advice from an elite sports nutritionist. For our customers that will be a reality," he explained.
Ghaharian says the #VegasTech startup scene has been a great asset to the the team's education.
"Co-founder Pablo Quiroga discovered events like the monthly Catalyst Creative sessions and Downtown Project's Tech Cocktail Week," said Ghaharian. "He has been continually impressed with the experience and high quality content delivered. Listening to special guest speakers at these events and conversing with industry peers has truly helped us build on existing ideas, recognize threats and weakness, and fuel the development of new concepts."
Particularly, the team has learned the importance of customer experience through #VegasTech events. After hearing more about the topic, Fuelixir decided to make it a priority to have customer experience at the forefront of everything they do. From the online purchase experience to the back-office inventory management system that allows for prompt and accurate shipping, customer experience is a top goal.
"Collaboration and two-way partnerships are in Fuelixir's DNA," said Ghaharian. "We would love the opportunity to personally discover more about the #VegasTech community. Introductions to marketing and capital influencers would be great. More specifically, Fuelixir is currently seeking strategic partnerships for launching co-marketing campaigns in 2016 and 2017."
Meet other startups who call Las Vegas home! Follow our "Meet #VegasTech Startups" series.