Fluttrbox delivers a real-time experience for infrastructure management and marketing. Using a network of drones and hobbyists, the company is able to rapidly aggregate data on clients' infrastructure and deliver this data back to them through the Fluttrbox platform. The startup was part of The Mill Startup Accelerator, which helps seed-stage companies focused on developing an exceptional customer service culture.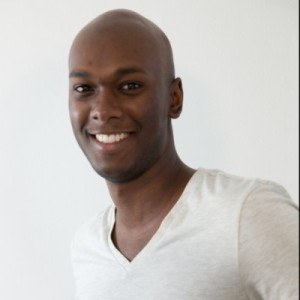 "Fluttrbox delivers high quality aerial data; we employ a network of drone hobbyists to capture data according to specific standards, and then process it to deliver sophisticated web maps," said Aristo Mohit-Coker, solo Founder and President of Fluttrbox.
Mohit-Coker said Fluttrbox was looking for a place to expand, and Nevada seemed like a great option.
"Nevada is the most ideal, strong drone community, and has testing sites and potential customers," he said. "We then found out there was an accelerator in Las Vegas called The Mill. The rest is history."
He says the main goal in being part of The Mill Startup Accelerator was to canvas the community for customers and hobbyists.
"They are the driving force behind why we do what we do and they push us to improve our product at every step," explained Mohit-Coker. "The secondary goal was to get the product in front of potential investors to give Fluttrbox the resource to build out a core team and improve our entire process. The people we've encountered have been very welcoming, supportive, thoughtful and insightful."
For Mohit-Coker, the best part about being part of The Mill Startup Accelerator has been the relationships he has formed with the other teams in Cohort #1.
"Alex Jacobson from Castoff would hang in the "Fluttrbox Garage" and help out every now and then, even when he was busy," he said. "Blake Arnet would constantly keep us pumped with his words. Lance, Jackie and Matt (from KeyIn) always brought a form of comedic relief, and I bonded with their dog Murphy. Zora have been helpful, we spoke a lot about Visas. DocumentOrder always offered to help with anything, they took me out the night before I left and the sincerity of our last conversation will be something I truly cherish."
Mohit-Coker also praised The Mill's co-founders Sara Hill and Jill Murphy, as well as the program's mentors.
"They have this innate ability to distill down complex concepts and refine your pitch, on top of that, they were available 24/7 to help you in any situation regardless of how tricky it was, and never stopped supporting and believing in you," he said. "They're on to something and from what I've seen and experienced, they bring their own flavor to the mix of accelerators and have a unique position in the market."
Mohit-Coker says the VegasTech community can help Fluttrbox grow by helping to spread the word of what Fluttrbox is doing.
"We need more potential customers, developers interested in coding out of Montreal, and of course, investors," he said. "I can be reached at [email protected]."
Get to know other startups that call Las Vegas home. Follow our "Meet VegasTech Startups" series!