The Mill is a place to test your ideas in downtown Las Vegas. As their website reads, we were an economy of factories. Now, we're an economy of ideas.
The Mill was the center of economic development. It was a place that transformed cotton into cloth, grain to flour, ore to steel. The mill changed the landscape of our economy once, and now Work In Progress' program The Mill is changing it once more!
We talk to bohoclo founder Stephen Conn about his experience.Stephen Conn
"I heard about the Mill through my friend Walter Chen, CEO of iDoneThis, who is funded in part by VegasTechFund. Walter and I did an incubator called AngelPad in the fall of 2011," he said.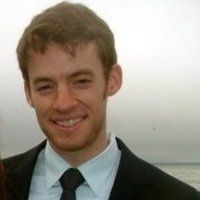 "It starts with a $5k investment in entrepreneurially-minded people," said Sara Vainer, organizer behind The Mill. "Over two months, we give you the tools and experiences to validate, experiment, explore, and transform your good idea into a great business. We were looking for a way to encourage and foster entrepreneurship and were inspired by a similar program in Grand Rapids."
Stephen Conn's idea was for a fashion and lifestyle brand for gay men."We have an ecommerce site at bohoclo.com and a members-only seasonal fashion subscription service in private beta. Our beta customers receive a box of 8-12 pieces of clothing and accessories curated to their tastes by one of our stylists once a season or four times per year," he said. "We will ship the fall box in late August and with each round we are slowly opening the beta up to more customers."
Stephen Conn went to Pomona College and has lived in the Bay Area for the past six years."I started programming after college and started my first company in 2011. I have a technical background but I am most excited by talking with customers about their problems and working on building organizations that attempt to solve them," he said. "I just recently started working with Natalie Pavlovsky as a co-founder. Natalie has great experience as a buyer and is helping me build out all of the vendor relationships we need to keep great clothing and accessories in stock."


Stephen Conn says The Mill was a fantastic experience and credits the #VegasTech community for their support of him."It is always great to be surrounded by a community of people who are passionate about work similar to yours and make themselves available to help wherever you might need it," he said.
"The Vegas community has an electric feel compared to San Francisco — everything is new and exciting in Vegas and people are psyched to be there and genuinely interested in what others are trying to build as well."On the fence on whether or not you should apply for The Mill? Stephen Conn says to definitely apply if you are on the fence. "There is really no downside," he adds.For those just admitted, he has two pieces of advice.
"First, spend a lot of time meeting people in the Vegas community," he said. "Second if it's called networking, you probably aren't networking. In other words, focus on building authentic relationships with the people you meet and you will be able to leverage the strength of the community to help build your business."
Join the bohoclo beta! Get an exclusive invite for VegasTech.com readers here.