The Vegas-based team at Art Crate brings consumers curated art prints that are hand-selected for your home decor — and starting at only $22.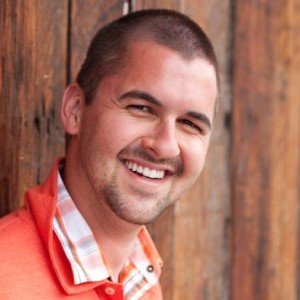 "We make your house look awesome," said Stewart Christensen, Co-Founder of Art Crate. "If you've got style and a certain panache but your home is severely lacking in this department, then you need Art Crate. We're a monthly art subscription service which means you get a curated piece of art shipped to your door every month. At sign-up you complete the Art Crate design survey which we use to curate art to fit your style. Every month you'll receive an email with three prints that we have selected for you. You tell us which one you want and we ship it. It's that easy."
Originally, the Art Crate team was just shipping art prints. Due to customer feedback, they have now decided to add a new framing service.
"Now you can sign-up for prints or fully framed art that you pull out of the box and hang on the wall," Christensen explained. "We've partnered with over 30 amazing artists and we're adding new artist every week. Our artists live all over the world which gives our collection diversity. Some of our artists have been featured in Minted, run their own art studios, and are top sellers on Etsy."
Art Crate began with a simple idea: everyone should have beautiful art in their home at an affordable price. The team wants art lovers to skip the cost of a curator or interior designer and still receive art that suits a personal style.
"Chris Levy is the man behind the idea and when he approached me I thought it sounded great and off we went to the races," said Christensen. "Chris and I have a great deal of passion and a long history in the art space. We have been striving to find the right vehicle to bring amazing art into customers homes and we think Art Crate is the right solution."
The duo co-founded Loxii Wall Graphics while in college at UNLV in 2007 and ended up striking partnerships with artists from Buenos Aires to New York who designed large format wall graphics for Loxii.
"Through Loxii we learned a lot about partnering with artists, eCommerce, and users desires and concerns with purchasing art online," said Christensen.  "After Loxii, we were the first hires of another wall graphics company, Walls360. While Walls360 was not as focused on individual artists artwork, art and artists were still a driver of the vision of the company. After Walls 360 we're both ready to push Art Crate. Art Crate is the culmination of our experience in art, design, and eCommerce."
Christensen says the biggest challenge for the Art Crate team is time and focus.
"Up to this point we have both been working full time as well as managing other side projects and freelance jobs," he explained.  "Making time to work on Art Crate has been a real challenge, but we've fallen into a groove lately and we're moving the needle every week."
The team just launched some major changes that will allow the company to grow and keep customer satisfaction high. They relaunched their customer design survey, which will help to get a clearer picture of customers and their taste. The team also recently re-built their check-out process on a new subscription management and CRM system that gives customers the ability to change their subscription settings and plan.  Christensen says the new payment system also gives the team some much needed management and fulfillment tools that will make their lives much easier.



"We'd love the #VegasTech community to checkout artcrate.co and tell us what they think. Honesty. Brutal, brutal honesty," said Christensen. "Getting customer feedback is hard – the response rate is just so low. If you love and purchase art but you wouldn't sign-up for Art Crate we'd love to hear why.  If our copy sucks we'd love you for telling us why or what to improve. Take the design survey, what are the thoughts you have while you're taking it? Any feedback is welcome."
Christensen says that because he and Levy are not developers, they are always in need of development help and would love to connect with local developers in the #VegasTech community.
"Usually with simple little projects that would take a developer 15 minutes but it takes us 2 days to figure out," he said. "Currently we're working on an email automation system using klaviyo.com but what we're trying to do doesn't fit perfectly into the Klaviyo solution so we're trying to hack it and we could use some help."
Christensen says he and his team are grateful for the support of the #VegasTech community and would love to see community members try out the product at a discounted rate.
"We want to offer 20% off your first month. Use promo code VEGASTECH, which is good through August 31st, 2015," he said.