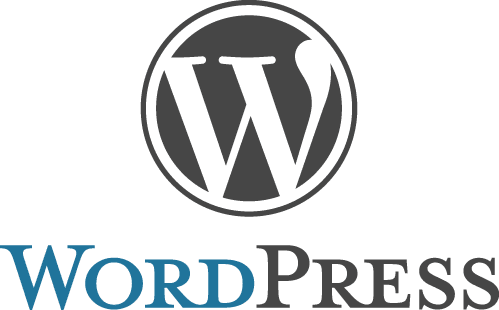 WordPress is the most popular CMS around. People use this web software to create beautiful websites and blogs, for free.  The core software is built by hundreds of community volunteers, and there are thousands of plugins and themes available. Over 60 million people have chosen WordPress to power their website.
The Las Vegas WordPress Meetup Group meets monthly to discuss WordPress themes, plugins, tweaks, tips and tricks. The group is for users of all skill levels. For those who attend the meetup, they are likely to meet everyone from theme designers and plugin builders to those just wanting to share or improve their knowledge of WordPress.
"First things first, John Hawkins is Las Vegas WordPress," said Kenny Eliason, Owner of NeONBRAND and member of the organizing team for the group. "John has done so much for the WordPress community here in town, he should be awarded a medal of some kind. He started the WordPress meetup back in September of 2011, way before it was a cool thing to do meetups. The first few meetings were in one of the downtown bars and consisted of mostly drinking while wearing WordPress t-shirts. It has since grown into a huge monthly meetup that gets anywhere from 40-50 attendees, four or five awesome presentations, and priceless knowledge sharing. It's really come a long ways and John did awesome things for the community here in town."
When Hawkins stepped down, Eliason said the new organizing team did not want to shake anything up.
"Don't fix it if it aint broke, right?" he said. "We plan on keeping with the regularly scheduled meetups, having great presentations from local developers and users. We have discussed a few ways to possibly grow the group more, possibly holding the meetups on nights other than Wednesday, and maybe changing up the time to a mid-day meetup on occasion. But for the most part, things will stay very normal and consistent."
The meetup organizers include the following community members: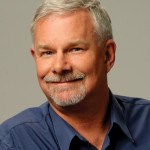 Steve Rypka
"Steve has been helping John with the meetups for a few months now," Eliason explained. "Steve is the owner of GreenDream Enterprises and does a great job organizing presenters and even giving presentations himself. Steve is also a very knowledgeable expert on Green Living and has written a column in the Review Journal about it for years."
Rypka is dedicated to "learning to live lighter on the planet." He is passionate about all things green, including solar electric and hot water systems, high performance green buildings, hybrid & electric vehicles, green web design & hosting, and other ways that make a positive impact on the environment and community.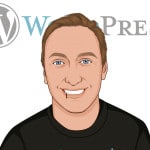 Russell Aaron
"Russ has been giving presentations at WordPress meetups and WordCamps across the country for awhile now," said Eliason. "He's a great guy with a super outgoing personality, has done some pretty great stuff with his former site Geek Street WP and is a true WordPress junky."
Aaron is the creator of Gravity Styles, a simple plugin that helps all users of GRAVITY FORMS style their contact forms. He also helps to organize Las Vegas WordCamp.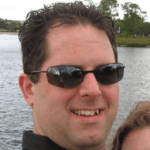 Robert Gillmer – "Robert is a regular presenter at the meetups and does a great job sharing his WordPress skills using his wittiness with the community," said Eliason. "He's kind of obsessed with Firefly, as he named his own company after a slang term used in the show. Shiny 9 Web Design is a local company here in town that uses WordPress as their preferred Content Management System (CMS)."
Gillmer's first WordCamp was in Las Vegas at the end of 2012, and he went to 4 in 2013 and 7 in 2014. Like Aaron, he was also tapped to help coordinate the 2014 WordCamp Vegas.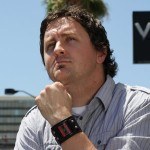 Kenny Eliason
Finally, Kenny Eliason joined the meetup organizing group because he says he loves all things meetup.
"I try to present regularly about SEO as it relates to WordPress and owning websites," he said. "I own NeONBRAND here in DTLV and love teaching and learning from others whenever I can." Eliason also volunteers his time to maintain VegasTech.com.
Eliason says the content for the Las Vegas WordPress Meetup Group is usually one or two beginner topics, and then one or two more advanced topics.
"The beginner ones will sometimes relate to configuring a plugin or theme, and the advanced ones will be something more in depth that may possibly require some programming knowledge," he said.
The Las Vegas WordPress Meetup Group takes place on the third Wednesday of the month. It begins at 6:00pm and is held at The Innevation Center.
"The meeting is pretty prompt, as we usually have quite a bit of information to cover. The presenters usually take questions as we go and everyone contributes to the answers," said Eliason.
For those who want to check out the Las Vegas WordPress Meetup Group at their next meetup, details can be found here. Before the meetup, attendees can go online to read up on WordPress news at 9seeds.com or NeONBRAND.com.
"John's site (9seeds.com) is a great resource for all things related to WordPress. That link will aggregate all his posts that talk about WordPress on his company's site," said Eliason. "At NeONBRAND, we also share a bit of information related to WordPress as a platform. The great thing about WordPress is that there are tons of people using it, so there is a ton of information out there on the web. Any quick Google search will bring back tons of resources to choose from!"
Eliason also recommends those who wish to dive into WordPress online can check out Lynda.com and Team Treehouse.
"Both have really awesome courses that are WordPress related," he suggests.
Join the Las Vegas WordPress Meetup Group at their next meetup! Get all the details here.