Nemo Chu was the first marketer at Bloomfire, which was acquired 20 months after launch for 7-figures. Then, he was the director of customer acquisition and success at KISSmetrics by day, while building a 7-figure eCommerce business in 12 months by night.
That eCommerce business is Chu's company cucu.co inc. The startup began with a simple question: Why do people buy things? Today, that question drives his team's success in markets all around the world. They have successfully launched over 100 digital and physical products used by hundreds of thousands of customers.
Chu recently decided to call Las Vegas his new home. He grew up performing music, and says the Las Vegas nightlife appealed to him. He also likes that Nevada has no state income tax.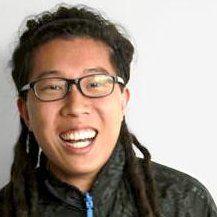 "We're a 4 year-old, 14-person company doing millions in annual revenue," explained Chu. "We've acquired 2 businesses so far and we sell digital and physical goods online. Our infrastructure allows us to also warehouse and ship orders for other eCommerce companies, and we take care of their products like we take care of our own. We understand how important order fulfillment is to other eCommerce companies because we do it too!"
A familiar startup founder story, CuCu started out of Chu's bedroom while he worked his day job.
"I never took money from investors so everything was funded with cash saved from living frugally and credit cards," he said. "I grew the business into a million-dollar business in 1 year using just evenings and weekends. That milestone was my proudest moment."
Chu consults, coaches entrepreneurs through 500 Startups, and writes a newsletter all about sales, marketing, and personal productivity. One of his popular marketing posts can be found on the KISSmetrics blog – "A Marketing Process That Built Two 7-Figure Companies in Three Years."
https://vimeo.com/164606803
Chu brings valuable startup experience to the #VegasTech community and looks forward to connecting with the growing startup ecosystem in the valley.
"I'm so new here I don't know much," he said. "I've been told folks are eager to learn from online companies based in Silicon Valley, and being somewhat of an insider in the tech scene there, I'm happy to share what I've learned to benefit entrepreneurs in Las Vegas. If eCommerce business owners gather somewhere, I'd like to know about it so I can join and help them succeed."
In addition, CuCu is hiring in Las Vegas. Chu is looking for a personal assistant, deal-makers, online marketers, and a warehouse crew. Community members interested in working with Chu can learn more about the growing team and startup culture here.
"I'm in Las Vegas for the long term," said Chu. "It's a perfect fit for the next evolution of my business. There will probably be a real estate play soon and I like how Las Vegas real estate looks. There are some really sharp entrepreneurs linked to the 500 Startups family based here too and I'm looking forward to spending more time with them."
"If you're an eCommerce company and you're looking for a better, faster, cheaper way to ship orders, hit me up," he said. "You can use the same infrastructure that my company relies on to power our quick growth. We're unlike other fulfillment centers because we still operate a multi-million dollar eCommerce business, so we know what it's like to be in your shoes. We'll take care of your inventory like we take care of our own. Email [email protected] for more information."



Get to know other entrepreneurs who call Las Vegas home! Follow our "Meet Vegas Tech Community Members" series.