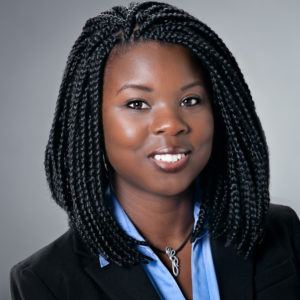 Nadege Barthelmy is UNLV student studying to receive her Bachelor of Science in Business Administration with a focus on Accounting. Barthelmy has been very involved on campus and in the Las Vegas community. She is a veteran who has a long list of volunteer activities on and off campus, including heading the UNLV Black Student Organization, volunteering as a BIG Ambassador for the Big Brothers Big Sisters of Southern Nevada, and acting as the Local Chapter President of the Student Veterans of America.
Most recently, Barthelmy became Director at Rebel Venture Fund.
The Rebel Venture Fund is UNLV's student-run venture capital fund that makes equity investments in private high-growth companies throughout Las Vegas and Southern Nevada. The fund invests in startups at every stage and provides knowledge, resources, and support to the growing tech and small business community in Nevada. Students involved with the fund work closely with entrepreneurs and leaders in the business community to conduct screenings, due diligence, investments, negotiations, and close deals.
"The mission of the Rebel Venture Fund is to invest in high growth potential start-ups," said Barthelmy. "I like to think my role is to ensure the fulfillment of that mission through the growth and fostering of the Rebel Venture Funds student members."
Barthelmy started her work with the Rebel Venture Fund in July 2016 in the Associate role.
"As an associate with the UNLV Rebel Venture Capital Fund, I primary worked on conducting evaluations on high growth potential startups and early stage companies to determine investment eligibility," she said. "In addition, I provided financial analysis of potential investment candidates and presented my findings to the RVF Directors, Associates, and Management Board. An investment from the UNLV Rebel Venture Capital Fund may fall anywhere between $10,000-$50,000."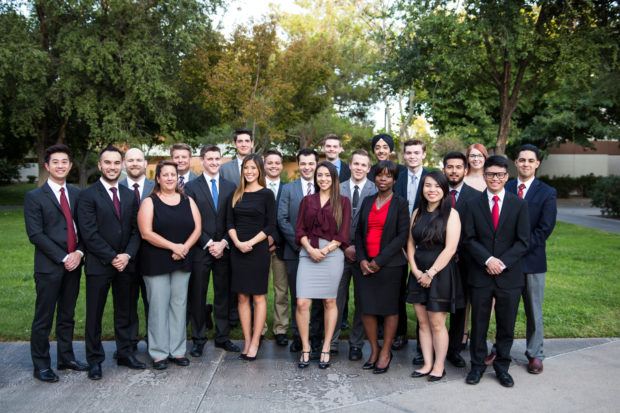 In her current role as Director, Barthelmy has a focus on fundraising. She is able to work even further to make a splash in both the startup world and in the workforce in Southern Nevada. As a Director, she shares responsibilities with three other directors for the progression of the student associates and overall success of the fund.
"I like the impact I get to make within my community through investing in startups that create jobs for individuals living in Southern Nevada," she said. "Up until I joined the fund, my college experience has been mostly comprised of debits and credits as an Accounting major. After I joined the fund, I have seen the Las Vegas community through a new light, as a Venture Capitalist."
https://www.youtube.com/watch?v=_V8o7LdKXew
Rebel Venture Fund's current fundraising campaign is Barthelmy's first fundraising campaign, and she sees this experience as very valuable to her career.
"I have never held a fundraising campaign before, but I've supported other fundraisers by volunteering or other means," she explained. "Since the majority of the RVF members are business students, I think it is important for us to start finding creative ways raise money."
The money raised in this campaign will be used to send students to the Angel Capital Associations West Coast Syndication meeting in California and the Student Venture Capital Summit in North Dakota. Additionally, it will be used to send a team of the group's best students to compete in the 2017 Undergraduate Venture Capital Investment Competition in California.
During her short time fundraising for Rebel Venture Fund, Barthelmy says she has learned 3 important lessons that she would pass along to other fundraisers:
It is important to connect with people. "Most of the individuals who have donated are in some ways connected to the community or UNLV," she said. "They are familiar with what we do, and they either believe in the RVF mission, or they connect with our students."
Engage with content. "Successful fundraising campaigns need constant content," she advises. "Make videos, send updates, take pictures are some simple ways to engage the past and potential donors on social media."
Choose a crowdfunding platform that works. Barthelmy stresses that finding a platform that fits your needs and your campaign is vital. "Rebel Raiser is UNLV's crowdfunding platform housed under the UNLV Foundation," she said. "By using their platform, donors get an assurance that their donations will go towards supporting UNLV and are tax-deductible as allowed by law. Since we are a UNLV organization, it made sense for us to use resources afforded to us by the university."
Barthelmy thinks this fundraising campaign is vital for the future of the Rebel Venture Fund.
"The experiences we will fund offer opportunities for UNLV students to network with other experienced angel investors and VC firms," she said. "Additionally, they can bring back best practices that they can implement to increase effectiveness and efficiency within the fund."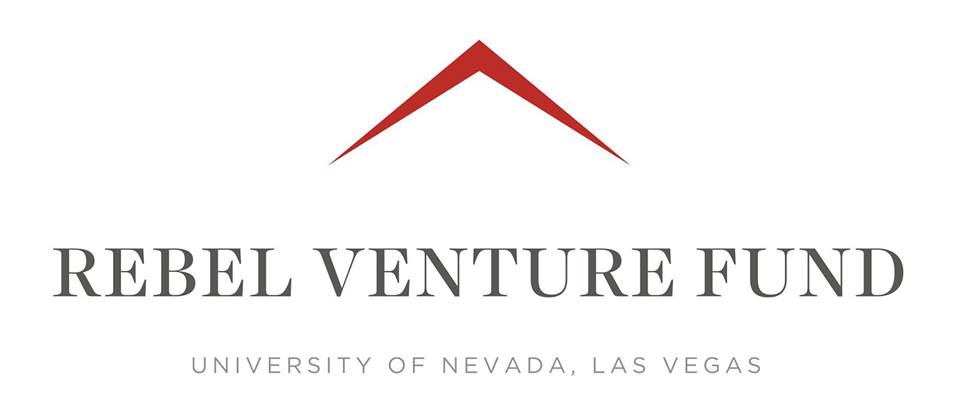 Across the United States and around the world, the number of women in venture capital is small. TechCrunch recently reviewed data for the top 100 venture firms. They discovered that 7% of the partners, or 54 of 755, are women. In addition, 38% of the top 100 firms have at least one female partner. Twenty-eight firms have one, while seven have two. Women hold just under 12% of the partner roles at both accelerators and corporate venture firms.
At UNLV, the numbers are also small. Barthelmy said the Rebel Venture Fund had very few women applicants this semester.
"If you look at US averages of women in venture capital, you'll find the percentage to be small. The Rebel Venture Fund reflects that; we are roughly four women including myself in a team of 25," she said. "These women lead our due diligence teams, they take the initiative, and I carry tremendous admiration and appreciation for what they do and their commitment."
"As far as our effort to increase diversity within the fund, we can do better," she said. "I am here because a previous Director, Khalon Richard, was part of leading the fund. We need to do a better job of showcasing our diverse and inclusive culture. If I had not passed an RVF flier with Khalon Richards picture in the front on my way to my financial accounting class, I would not be here."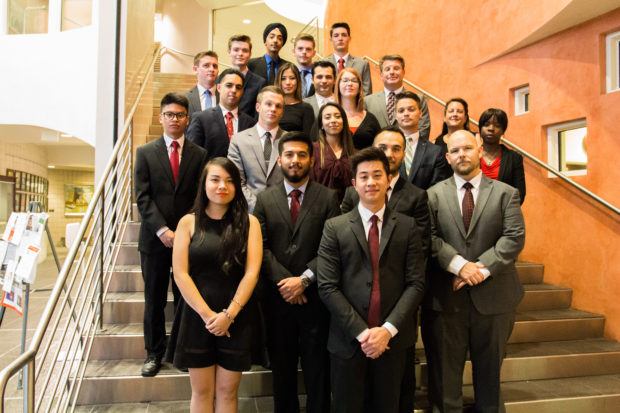 In 2017, Barthelmy has big plans on deck. The group's goal is to support the growing startup and tech community, help better connect the many resources in Nevada, and help it flourish and become a tech and entrepreneurship hub.
"I like giving back to my community," she shared. "One of my hopes for the Rebel Venture Fund would be that are membership would grow to the point that we can dedicate a team to help students develop and shape their startups here at UNLV."
Anyone interested in learning more about the Rebel Venture Fund or donating to our campaign can visit the campaign page online here.
"We are just inches away from meeting our $7,500 goal, and any support will help!" said Barthelmy.

Get to know other entrepreneurs who call Las Vegas home! Follow our "Meet Vegas Tech Community Members" series.