As part of our "Meet Startup Communities" series, we go to Tampa Bay to learn more about this growing startup community.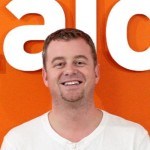 Former #VegasTech community member Ryan Negri, co-founder of Laicos, recently started TampaBayTech.org to help categorize, expose, and promote everything going on in the Tampa Bay Tech startup community. The site's mission is to provide the most up to date information about the Tampa Bay technology community, in an unbiased, honest, and unfiltered manner.
"Driven by the same goals and mission found within Brad Feld's Startup Communities, TampaBayTech.org is a community website which provides curated content distilled from local founders and entrepreneurs," Negri explains here. "It features a directory of Tampa Bay entrepreneurs and companies, a calendar of meetups in the area, and a map displaying local tech companies. This is a true community site filled with valuable resources available to founders and startups and information on how to get involved. The purpose of Tampa Bay Tech is to unite the local tech community and garner the attention it needs so the rest of the community can learn about, support or get involved."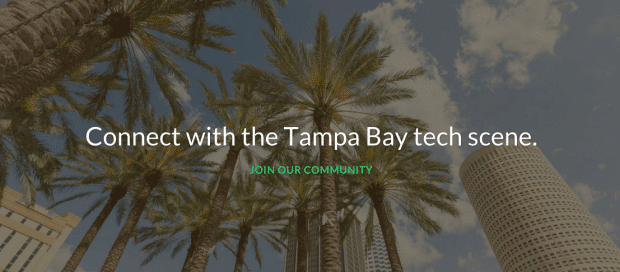 Negri points to a few reasons that Tampa Bay is a great place for entrepreneurs, founders, and startups:
Size & Diversity. Tampa Bay is the 18th largest, and one of the most demographically diverse, Metropolitan Statistical Areas of the United States.
Talent Pipeline & Affordability. For every two employees in the workforce, Tampa Bay has a student in K-12 or higher education. Within a 2-hour drive radius of downtown Tampa, there is access to more college students than enrolled in the entire state of Colorado – ranked multiple times as the second most educated state in America. After considering cost of living (70% lower than San Francisco), state income taxes (Florida has none), local income taxes (Tampa Bay has none) and sales taxes (residents pay 1.75% lower rates than San Francisco), Negri notes entrepreneurs can hire almost twice the employees for the same salary investment in Tampa Bay compared to San Francisco.
Culture & Geography. Negri says "work hard, play hard" is a common motto in the area. The number of options for outdoor activities are only rivaled by the number of incredible technology challenges. He says the area is literally surrounded by coastline. Livibility.com, when ranking Tampa as one of the top 100 best places to live this year, named technology as one of four industries that "anchor Tampa's economy."
Negri says there are 3 ways the Tampa Bay Tech startup community has grown over time: increased supply of talent, a boost in activity, and more visibility.
"The Iron Yard coding school selected Tampa Bay as one of their first dozen expansion sites, alongside Orlando – where we do recruit talent from," he said. "Plus, Code School in Orlando was just sold for $36MM and Treehouse, a tech education company, has raised over $12MM out of Orlando as well. In addition, Microsoft consistently claims this is the most active user group area on the East Coast outside of New York City. Five years ago, Wufoo was our only accelerator success story, now we have a few every year."
Negri says like any other startup community, Tampa Bay faces challenges when it comes to sourcing capital and investors who are tech-savvy and understand the risk.
"The Tampa Bay startup community is excited and talented, but fractured," said Negri. "A lack of tech-savvy investors makes early-stage investment more difficult to obtain. There are many experienced and successful entrepreneurs here, and our focus on building a great core will continue to grow the technology success and scene in Tampa Bay."
"Also, there's a challenge with getting everyone on the "same page," and having everyone embrace the "give first" mentality," he adds.
In the coming years, Negri says he envisions a lot more technology startups, locally funded or government/military funded. He also sees the Tampa Bay community growing in their unity and embracing "give first".
"Tampa Bay will be a place where people can come and be accepted regardless of success or failure," he said of the future. "We will have enough co-working, mentors and capital to fund any deserving startup from A to exit. There will be high profile investors either originated from Tampa or have relocated to Tampa, and a lot of local M&A."
In addition to the big companies that originated in Tampa Bay that did or are still doing big things (the likes of TradeEx, Wikipedia, WuFoo, and KiteDesk), Negri points to up and comers who are helping to shape this tech ecosystem.
"CareSync just raised $18M to continue to scale their CCM platform and hire 500 employees in the next 18 months," he said.  "Priatek has been in the media a lot for the aware of naming rights for the Bank of America building. SavvyCard has also been doing some great things, fundraising and scaling."
Negri says Laicos investment Check I'm Here has also been growing very quickly, both with clients and staff.
For those looking to pay a visit to Tampa Bay, Negri lists must-see spots for entrepreneurs:
"CoWork Tampa, CoWork Ybor, the Tampa Bay WaVE, CoCreativ, and others offer coworking," he said. "Great coffee shops include Buddy Brew on Kennedy, Jet City in Seminole Heights, Oxford Exchange in Hyde Park (careful, no public wifi), Hooker Tea Company, Bula Kafe, and Banyan Coffee in St Pete, and Kahwa Coffee. We have many meetups including Tampa Bay Agile, Homebrew Hillsborough, CollabTB, Code for Tampa Bay, and others."
Negri says the more exposure the Tampa Bay startup ecosystem can achieve, the better.
"The #VegasTech community can help our ecosystem grow in the recruiting space," he says. "We're seeking leaders from all over the country to come and play a major part in what's going on here. We need to respectfully educate entrepreneurs, investors, and business owners that this a great place to build a tech company. The local universities provide us with amazing talent, the local corporations are early customers of local startup services, the cost of living is less than half what it costs to live in LA or SF, and the weather is great year round, aside from the hot summers."
Learn more about what the Tampa Bay ecosystem is building here!
Follow other startup ecosystems around the world by checking out our "Meet Startup Communities" series.