As part of our "Meet Startup Communities" series, we talk with the team behind NextSpace, the workplace for the new economy.
NextSpace is on a mission to "ignite the (r)evolution of Work" by creating a unique combination of workspace and the community. The team at NextSpace aims to provide innovative physical and virtual infrastructure that freelancers, entrepreneurs, and creative class professionals need to succeed in the 21st century knowledge economy.
NextSpace founders Jeremy Neuner, Ryan Coonerty, and Caleb Baskin founded NextSpace in June 2008 to turn a mostly non-profit and casual concept into a forward-looking and viable business. They realized that while attracting a business with 200 people will help a community, attracting 200 independent, creative individuals and providing them with a place to succeed will have a much bigger economic benefit.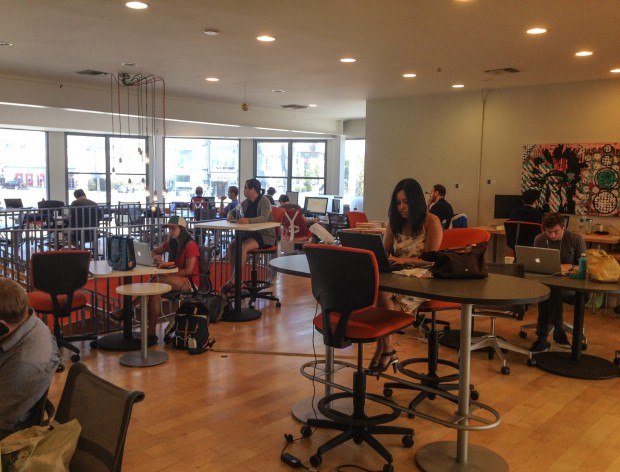 The three founders were ready to kick off an experiment and they were the right team to do it. Before founding NextSpace, Jeremy Neuner served as the economic development manager for the City of Santa Cruz. Ryan Cooonerty was Santa Cruz's mayor, the youngest in a generation. Caleb Baskin was a local attorney and business leader.
"Ryan and Caleb had also started a non-profit whose mission was to get younger Santa Cruzans more involved in civic life," said Jeremy Neuner, CEO and co-founder of NextSpace. "We wanted to find a way to jumpstart the local economy and take our vision of the future of work global, one NextSpace location at a time."
NextSpace officially opened the doors of its flagship location in downtown Santa Cruz, CA, in October 2008 and has since grown to nine spaces, one in Chicago and eight in California, including the first coworking carespace, NextKids.
"NextKids is challenging the work-life status quo by offering a workspace for parents, and a carespace for children, where both parent and child can thrive, equally, without compromise — in the same location," Jeremy Neuner said.
According to the Global Workspace Association, the past 10 years have seen a dramatic shift in the landscape of work. 1 in 3 workers is a self-employed "fractional" worker, meaning someone who divides their time working with multiple clients on a variety of jobs. An estimated 30% of those in today's job market—or roughly 42 million workers—are either self-employed or part-time. Conservatively this number is expected to grow to over 40% by the end of the decade.
"Several factors have set "the office" on a new course to address the new growing demands of the current workforce, which include being untethered, the push for more work/life balance, and optimizing under-utilized real estate," Jeremy Neuner said. "Taken together, it leads to higher productivity and quality of life, lower costs and a smaller environmental footprint. Working the NextSpace way creates greater opportunities for entrepreneurs of the "Naked Economy," which is essentially everybody who refuses to be part of the cubicle class."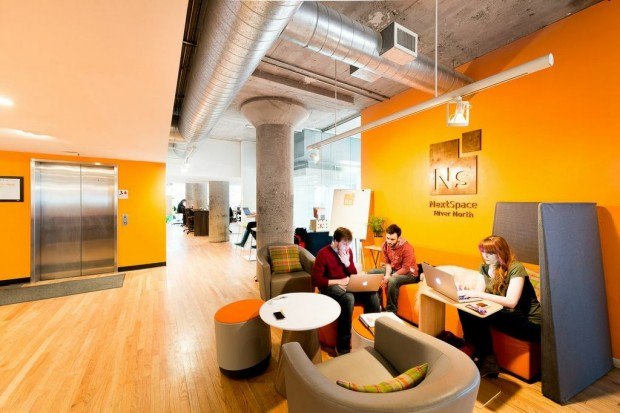 The NextSpace community represents more than 1,400 active members, which consists of companies and individuals from over 30 different industries in 75,000 square feet of coworking space across nine locations.  The locations in California include NextSpace SOMA, NextSpace Union Square, NextSpace Potrero Hill, NextSpace Berkeley, NextSpace Venice Beach, NextSpace Santa Cruz, NextSpace Los Angeles, and NextSpace San Jose. The Chicago location is NextSpace River North.
To encourage more interactions, a unique team of "community curators" and "community builders" runs each NextSpace location.
"The curators and builders facilitate introductions between companies and individuals, strengthening the sense of community and catalyzing the NextSpace Effect. At NextKids, the team consists of talented early childhood development educators who follow a child-led curriculum. To date, NextSpace has served more than 3,000 members," Jeremy Neuner said. "In the next year, we expect to open additional locations in the markets we already serve as well as continue our push towards becoming a national and international brand."
"Simply put, people want to work differently," he continued. "Our economy and our society is on the cusp of a once-in-a-century shift in how, where, and why we work. Cubicle farms, long commutes, and the daily grind are giving way to some else: a future of work that is flexible, fluid, fast-changing and free to rearrange itself."


The team at NextSpace makes that transformation possible by providing the best place to reboot the culture of work.
"The real magic happens when members collaborate in big and small ways," Jeremy Neuner said. "They might not immediately notice it, but they break down barriers, improve communication, and develop a higher level of trust. NextSpace makes them drivers of the future of work by encouraging them to share expertise, refer business to each other, and combine talents to tackle larger projects. They even found companies together. The result is The NextSpace Effect and its revolutionizing how we work at our creative, productive, and innovative best."
https://www.youtube.com/watch?v=xmi5FIZ5_c0
Jeremy Neuner says the strength of the NextSpace community comes from the diversity of our members.
"NextSpacers come from a wide variety of industries, including software, design, marketing, legal, architecture, healthcare, accounting, and engineering," he explained. "As we often say, "Our members come for the space, but they stay for the community." In other words, professional, collaborative workspace is important to our members, but the real value of NextSpace membership comes from the opportunity to swap ideas, generate business concepts, find jobs, identify potential partners, or connect with experts. NextSpace empowers modern creatives to meet and succeed by combining the advantages of a professional network with real face-to-face networking and the tangible benefits of a professional community."
Being a NextSpacer means reaping social and economic benefits that professionals and freelancers need to be their creative, productive, innovative best while being part of a collaborative community. Jeremy Neuner says that interaction among members is not only encouraged, but promoted across the company in every NextSpace location.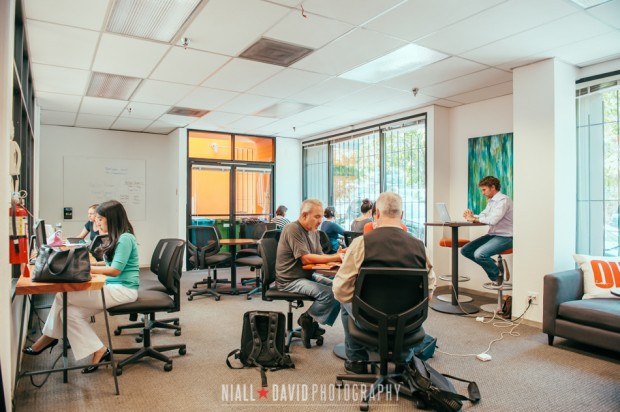 "The environment is designed to appeal to the needs and concerns of the more than 42 million Americans who are freelancers, independent consultants or contractors," he said. "Self-employed adults are significantly more satisfied with their jobs than other workers, but they also feel more anxiety about their work because they lack the social and economic support structure that society has created around traditional employment. NextSpace creates networking for real people in real places to pursue real ideas. Membership rates range from $200 for a cafe space to $2,000 per month for a dedicated office. All levels of membership include mail services, conference room access, printer and copier use and benefits like discounts with partner ride share companies and healthcare facilities. Some locations even offer massages and free yoga. And remember: Member Happy Hour happens every Friday at 3:58 pm at every NextSpace in the galaxy!"
The team at NextSpace says the #VegasTech community can get involved with their ecosystem by telling their team stories of entrepreneurship in Las Vegas.
"Tell us your stories!" suggests Jeremy Neuner.  "We'd love to hear about how you're challenging the status quo of how, where, and why you work. What kind of arrangements do you have with your employers or clients that put you in charge of making choices about how, where, and why you work? What kinds of places do you work, especially places that allow you to work at your creative, productive, and innovative best?"

About NextSpace: NextSpace is the workplace for the new economy. We provide innovative physical and virtual infrastructure that freelancers, entrepreneurs, and the creative class need to succeed in the 21st century. Our business model is simple: NextSpace sells membership into that collaborative community. Our members come from a wide variety of industries: software, design, marketing, legal services, architecture, and engineering, just to name a few. Some are lifelong freelancers, while some have been downsized from bigger companies and are just beginning to venture out on their own. Some telecommute to bigger companies on the other side of the country or the other side of the world. Some are startups, starting growth-minded companies with dreams of a big exit, while some are using their skills simply to earn a living.