As part of our "Meet Startup Communities" series, we go to Calgary to learn more about this award-winning startup community.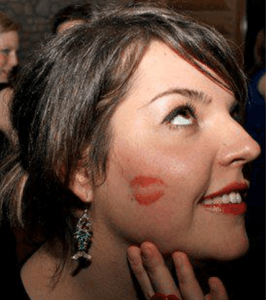 "Calgary has one of the fastest growing startup ecosystems in Canada, although still in its early stages," said Camille McInnis, COO of Startup Calgary. "There are many tech successes that have their roots in Calgary – Java programing language, USBs (one of its patent holder Shawn Abbott is now a VC at iNovia Capital), iStockPhoto (acquired by Getty), Veer (acquired by Bill Gates' Corbis), StumbleUpon, Uber (Co-founder Garrett Camp is from Calgary and previously founded StumbleUpon here) and more."
Founded in 2010, Startup Calgary is an entrepreneur-led, volunteer-driven grassroots movement with the mission to activate startups, connect founders and grow the local startup ecosystem. The team does this by partnering with the best resources, both in and out of Calgary, to run meaningful events and programs. The Startup Calgary team is always thinking of new ways to cultivate the tech community and collaborate with the talent in Calgary.  Over 5,000 people are subscribed to the Startup Calgary newsletter.
Camille McInnis said the ecosystem has a vibrant startup community with several organizations, investors and successful entrepreneurs working together to help entrepreneurs.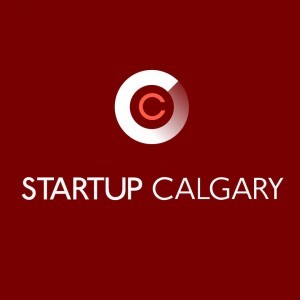 "Cohesion is in the fabric of Calgary's community and is the primary reason we won the Community of the Year Award from Startup Canada in 2014," she said.​ "This year we also helped lobby parliament to become more active in helping us create a more sustainable future for entrepreneurs across all startup communities."
She said the tech community in Calgary seems to double year over year and the team sees new people from other industries coming to their events.
"Startup Calgary hosts over 90 community events and programs – from the weekly Hack Nights where a different dev group teaches coding for free to monthly Mobile Mondays, Startup Drinks and Founders Forums to quarterly Startup Weekends, plus many events and programs such as Startup Next pre-accelerator, Startup Grind, and BarCamp," Camille McInnis said.
In November 2014, Startup Calgary hosted its 5th Annual Launch Party powered by Wulu and kicked off Global Entrepreneurship Week with 510 community members, a large increase from the 250 attendees a mere two years ago. Attendees included startups, investors, supporters, corporations, government, media and more.


"We showcase 10 of the hottest companies of the year – it's essentially the Crunchies for Calgary's startup community," she explained. "And we seem to get 20-40% more people to each event. We had people from Vegas, Seattle, San Francisco, Vancouver and Toronto."
Camille McInnis said as the tech community in Calgary continues to grow, the Startup Calgary team constantly has to evaluate programming and events to ensure what they do still provides value to the entrepreneurs and the community.
"We need to ensure that the wider public is made aware of the successes of the entrepreneurs in the community to help infuse better funding for the startups, as well as make more people aware that the community is vibrant so we don't lose talent to other areas like Silicon Valley," she said. "Calgary is the energy capital of Canada and there is no dearth of money here, but most of the investment dollars goes into Oil & Gas companies. So there also needs to be a mechanism to educate angels about the benefits of investing in tech."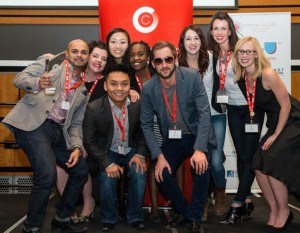 Ultimately, she said, the more startup successes that are created and launched locally, the more angel investment, mentors, and support resources will go back into the ecosystem.
"That's why it's imperative to do the best we can to support and connect entrepreneurs," she said
In the future, Camille McInnis said she would like to see a startup community where if people want more than the status quo out of their careers, they can be confident they can accomplish that in Calgary.
"Every community needs a few good anchor companies to attract talent and I'd like to see more diversification in those companies and not just have energy be the dominant industry," she said.
If you are planning to visit Calgary to check out the startup ecosystem, Camille McInnis recommends stopping by Assembly Co-Working Space, The Commons, or soon to open The Inc. by local incubator Innovate Calgary. She said Higher Ground, a cafe in Kensington, is a regular meeting place for entrepreneurs and you can also find meetup groups at local bars.
"While there are several coworking spaces, meetup groups, and support organizations, everyone works together," she said. "Startup Calgary is a community run organization supported by over 40 volunteers and most of them work for different local organizations. And their employers endorse their volunteer work. This "community-run" model has enabled Startup Calgary to become sustainable with limited amounts of funding. We like to say if you can't sponsor us, give us your time.
Camille McInnis said having mentors with different perspectives and experiences would help startups and entrepreneurs in Calgary, and she'd love to speak with #VegasTech community members about opportunities to collaborate.
"There is a need to hear from successful entrepreneurs from other markets who can educate up and comers on business practices and how to compete on a global scale, not just locally. We have partnerships in place with UP Global, Startup Grind and Startup Canada, so it would be great to collaborate with the #VegasTech community," she said. "Some of our team members recently got a taste of Vegas' startup hospitality at the recent UP Summit. We'd love to extend our hospitality to your community, so please do visit. For more information and to stay in touch, visit us online here."

About Startup Calgary:  Founded in 2010, Startup Calgary is an community-led, volunteer-driven grassroots movement with the mission to activate startups, connect founders and grow the local startup ecosystem. We do this by partnering with the best resources, both in and out of Calgary, to run fantastic events and programs to help our entrepreneurs. For more information and to stay in touch, visit: startupcalgary.ca.