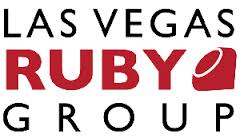 The Las Vegas Ruby User Group, in its current form, was started Nov 11, 2009 by Judd Lillestrand.
Current organizing team member and Originate Software Engineer Jason Arhart said the user group went through four different venues before finding their home at The Innevation Center.
"We've been meeting every other Wednesday from the very beginning," he explained. "We've held several "Ruby Weekends" where we took complete beginners through the basics of Ruby programming all the way to deploying an app to the cloud in one weekend."
Recently, the Las Vegas Ruby User Group organizers were thinking about events they could put on to attract new members to the group.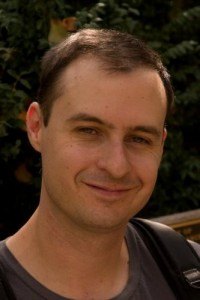 "I had the idea of taking some of our popular past presentations and having the presenters expand them into conference-length talks for a one-day conference just for the local Ruby community," Jason Arhart said. "Attendees can expect a mix of beginner and advanced talks, all focused on Ruby and related technologies. Six talks will be given throughout the day.  The audience for this conference is anybody interested in Ruby programming, from beginners to advanced engineers. It's also a great opportunity to network with Ruby programmers."
The Las Vegas Ruby Mini-Conference will take place Saturday, March 7, 2015 from 10:00am to 5:00pm at The Innevation Center. Community partners are pitching in to help make the event a success.
"Originate is helping out with organizing the conference and sponsoring lunch for attendees," said Jason Arhart. "The Innevation Center is sponsoring the space and the A/V equipment. Thanks to community sponsorship, there is no cost to attend this conference and lunch will be provided."
He says the #VegasTech community can help make this conference a success by helping to get the word out by sharing the event's Meetup.com page with those who might be interested in attending.
"We also have one speaking slot left, so if you have something to say that would interest the Las Vegas Ruby community, email your talk proposals to [email protected]," he added.