The Las Vegas Global Economic Alliance is a public-private partnership focused on growing the economy in Southern Nevada through community development and business recruitment, retention and outreach. LVGEA is a small team of about 20 people.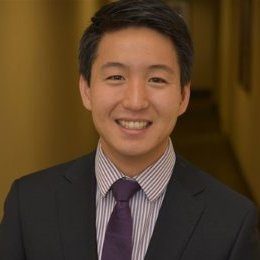 "To put that in plain English, there's a kind-of three-legged stool that is the foundation of our work: we recruit and assist businesses in relocating or expanding to the Southern Nevada region; we work with local businesses to help them expand; and we try to facilitate an environment conducive to entrepreneurship and new business formation (start-ups)," said Andrew Doughman, Communications Director at Las Vegas Global Economic Alliance.
"We do this by connecting businesses to resources; troubleshooting licensing, permitting or other government issues; assisting with real estate searches; helping businesses apply for state-based financial incentives; and making Southern Nevada a more attractive place so that companies will have an easier time recruiting top talent."
The Las Vegas Global Economic Alliance team also works with public, private, and educational leaders to implement a comprehensive economic development strategy for Southern Nevada. Doughman says more than 300 leaders helped craft this strategy.
"When our community works toward a common strategy, we can quickly achieve our economic development goals," he said.
The Las Vegas Global Economic Alliance provides the following services to companies doing business in Southern Nevada:
In-depth market information and analysis available for free to businesses
Advocacy and know-how in crafting applications for state-based incentives that can save your business money when you locate in Southern Nevada incentives
Site selection assistance in helping companies find the right location and building to meet their needs Assistance in finding a qualified workforce, including assistance with applications for grants and other available workforce training funds
Expertise in swiftly navigating relevant state and local business permitting and licensing requirements
Assistance finding options for legal, real estate, accounting, insurance and other professional local business service providers
Custom-tailored community familiarization tours for business executives seeking to see what Southern Nevada offers as a place to operate a business, buy a home, and raise a family
Professional staff dedicated to answering any questions that may arise as you consider starting up, expanding, or relocating your business to Southern Nevada.
Access to local resources to grow existing businesses through BizCONNECT, a program to troubleshoot problems, make new connections, realize potential expansion opportunities and provide other assistance for businesses located in Southern Nevada.
Doughman says the number one issue the team faces when recruiting businesses to Southern Nevada is the workforce and economic development system.
"That's why we're engaged at the Nevada Legislature to promote sensible reforms and funding increases that will improve student outcomes," he said. "As a business organization, we understand the need to invest in talent and in our community, but we must do so in a way that doesn't unduly burden entrepreneurs and small businesses. Ultimately, we need to boost our education system so it creates the workforce companies are looking for and also provides relocating employees with excellent schools for their families."
The Las Vegas Global Economic Alliance has worked with startups in the VegasTech ecosystem to grow their businesses.
"The LVGEA met with the founders of Wedgies and helped them get local media exposure," said Doughman. "The company is now partnering with the Review Journal, which occasionally posts stories that feature Wedgies polls related to the content of specific Review Journal stories. The LVGEA has consulted with several VegasTech companies regarding available real estate for business relocation purposes & has connected these businesses to realtors. We also connected several start-ups to potential funders via referrals. Although none of these have ultimately led to an investment, the LVGEA looks to connect its investors and others in its network to promising start-ups."
The Las Vegas Global Economic Alliance has seen a few challenges facing start-ups in our market, chief among them is workforce availability.
"Companies we've talked sometimes struggle to recruit someone educated in the specific skill-set they need for the open job position," explained Doughman. "What we've also found is that company owners new to Nevada are looking for assistance in navigating the paperwork required to start a business."
As a solution, Doughman says The Las Vegas Global Economic Alliance tries to connect businesses to the various workforce agencies, staffing companies, and education institutions in the Las Vegas community.
"We also furnish them with information on the marketplace, help identify potential real estate, access state financial incentives, and generally answer questions and troubleshoot issues related to incorporation, licensing, permitting, zoning, and more. For start-ups that are not currently located in Southern Nevada, we provide comprehensive client services with the goal of providing accurate information so they can make an educated decision about the viability of being in this market," he said.
Doughman states The Las Vegas Global Economic Alliance is only successful when the community is successful. He encourages startups that have a business problem, business expansion opportunity, or know someone who might consider moving a business to Southern Nevada, to reach out to their team.
"We would love to connect and hear how we might be able to help," he said.  "Also, we are always looking to grow our presence on social media, so follow us @LV_GEA on Twitter and on our Facebook page. We want to ensure we have increased visibility with the tech startup groups and companies so that we can inform the tech community of services and resources they can access through LVGEA. That networking will be critical for us to sustain engagement over time within the start-up community."
"We are fiercely proud of Southern Nevada, so when you hear an opportunity to promote our local tech scene, let us know so we can help promote Southern Nevada," he continued. "There's a lot going on here, and a lot of it has happened recently. Perception has not caught up with reality, so it's always helpful to educate others about the progress we're making in the region."
Learn more about what The Las Vegas Global Economic Alliance is up to on their website here.