As a precursor to WordCamp Las Vegas, Happy Joe is hosting WP BootCamp Las Vegas on September 18, 2015 at The Innevation Center.
Happy Joe helps military veterans and their families lead healthy, happy lives after their service to our country is over. WP BootCamp Las Vegas is a one day workshop that will teach attendees how to build an incredible business or career in WordPress. Those who attend will receive valuable advice and training, as well as have the opportunity to network with other professionals in the industry.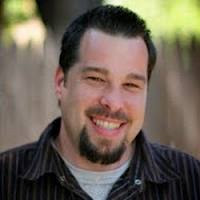 "WP BootCamp​ was created specifically to address the high unemployment and suicide rates plaguing the military veterans in our country," explained James Dalman​, CEO and Founder of H​appy Joe. "Happy Joe's objective is to give them a new mission by showing them how they can build an incredible career or business in the WordPress marketplace. Our veterans can discover amazing opportunities in the web tech industry and they will find fulfilling work that meets their needs in a variety of ways. Ultimately this will help our heroes from becoming another statistic."

Happy Joe recently opened up their events to everyone, not just veterans.
"Our goal is to b​ridge the gap between the military and civilian communities,​increasing the success rate of our mission as a whole," Dalman said.
Dalman says the top 3 takeaways or objectives for WP BootCamp are the following:
Showing people the awesome opportunities for them in the web tech industry
Educating attendees on how they can build a profitable business or launch a great career in WordPress
Fostering new, healthy relationships between the military and civilian communities
After attending The Prestige Conference held in February 2015 at The Innevation Center, Dalman said he was impressed ​by both the space and the team's staff.
"The Innevation Center is perfect for tech events and they foster an incredible community that Happy Joe can relate to," he said. "Happy Joe is thrilled to kick off our WP BootCamp program in Las Vegas! We've met a lot of awesome people there and have a great foundation for making a positive impact in the lives of our military veterans and their families in the Las Vegas area."
Dalman says Happy Joe would love for the #VegasTech community to contribute to make this an incredible event.
"We'd love to fill more seats.​ Tickets are $20, but if you can't afford it, use coupon code VegasTech to attend for free," he said. "All ticket proceeds benefit our veterans."
The team is also looking for local sponsors and local companies who could provide drinks or food for the event. Get information on sponsorship here.
Finally, the #VegasTech community can help make this event a success by spreading the word.
"​The easiest and simplest way to benefit our military veterans is by telling the world about what we are doing," said Dalman.