The Mill is operated by Sara Hill, Director of Entrepreneurship at Work In Progress. Never heard of The Mill and what they are up to in the #VegasTech community? Get the skinny here.
Each month, Sara Hill and the Mill participants (dubbed "Millers") put on an event called The Grind.
"The Grind is the "finale" of The Mill program for entrepreneurs who have been in The Mill for about 2 months. It's an intimate, roundtable style event meant to allow Millers to present their journey and get valuable feedback from the curated audience," Sara Hill explains. "Grind events are every month, featuring the 4 Millers who have been in the program for about 2 months. They are currently invite only."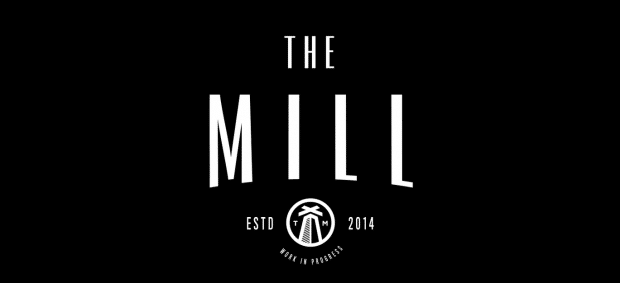 "We curate a small audience of trusted entrepreneurs and community leaders. We want the Millers to feel they have a safe space to share their wins (big and small), as well as their losses," she continues. "The audience is asked to come prepared to give them their honest feedback and ask challenging questions. However it's not a super formal event, there is always plenty of jokes, beer, smiles and positivity — it's a celebration."
At the Grind #3 on June 25, 2014, the following entrepreneurs presented: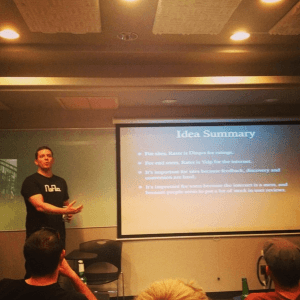 Sara Hill and the team at Work In Progress say they hear that The Mill has been a great motivator for entrepreneurs, oftentimes building their first company.
"They have a timeline and a budget to accomplish their goals, do some experiments and try to figure out if their idea can be a viable business," Sara Hill says. "It's been really inspiring to see what they're able to accomplish in this short amount of time. I've also heard that being a member at Work In Progress and in the community has led to valuable relationships and connections to mentors has also been really helpful."
Sara Hill says that old Millers will tell new Millers one big thing: Focus focus focus!
"Talk to your potential customers/users. Remember you're building something for them, not yourself," she advises.
Interested in hearing from a Miller first-hand about their experience in the program? Check out this interview with Stephen Conn.
About The Mill: The Mill is a place to test your ideas in downtown Las Vegas. As their website reads, we were an economy of factories. Now, we're an economy of ideas. The Mill was the center of economic development. It was a place that transformed cotton into cloth, grain to flour, ore to steel. The mill changed the landscape of our economy once, and now Work In Progress' new program The Mill is changing it once more!
About Work In Progress: Our mission is to provide startups and creative thinkers with tools to inspire creativity and innovation. The tools we build include powerful events, useful partnerships and collaborative workspaces. Whether you work from home, an office or from one of our workspaces, Work In Progress provides access to a support network of experts and mentors, learning events and partner discounts to help you create and innovate.