Head to The Innevation Center on Thursday, September 24, 2015 from 11:30am to 1pm for the space's free CommunityCation Luncheon. This luncheon will feature a talk from Damien Patton, founder and CEO of Banjo.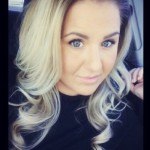 "We started the CommunityCation Luncheon as a way to bring people in the community together," said Chelsea Phillips, Director of Innevation at The Innevation Center. "It's free to attend and we think it's a great opportunity for the public to interact, network and learn from influential speakers on a variety of topics."
Past topics for this popular #VegasTech event have included big data, cloud computing, PR & marketing, cyber security, entrepreneurship and growth hacking.
"Lunch is served from crowd favorites like Café Rio, Rachel's Kitchen, Earl of Sandwich and Metro Pizza," said Phillips.
She says Banjo's growth since first joining The Innevation Center is incredible and it's been a pleasure to watch them evolve.
"Banjo exemplifies what it means to be a successful startup, and Damien is the driving force behind it," she said. "His impressive and unique background are an inspiration and we want to make sure that our community gets a chance to hear his story. Damien was the keynote speaker at this year's SXSW V2V conference so we're honored to have him speak at our next CommunityCation Luncheon."
VegasTechFund-backed Banjo makes sense of the noise generated by billions of real-time digital signals happening around the world every second. Banjo captures and analyzes all public social media posts and organizes them by time and location, giving companies an unprecedented level of understanding about humanity and the world around us. Global brands, financial organizations and media companies rely on Banjo to make better decisions, move faster and change the way they understand and interact with people all over the world. The team's Las Vegas office is located at The Innevation Center.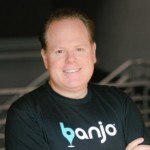 Banjo is Patton's fourth entrepreneurial venture. In addition to being a successful entrepreneur, he also served in Desert Storm, worked as Chief Mechanic for a top NASCAR team and worked as a crime scene investigator while simultaneously working full-time as COO for a technology company.
Patton speaks frequently at conferences on subjects ranging from social, mobile and location-based technology to agile development and user privacy and most recently keynoted the SXSW V2V Conference. His work around user privacy has led to Patton speaking to global leaders as well as filing a patent to protect a user's data privacy. He served as a mentor for the Harvard Innovation Lab, Silicon Valley Immersion Experience Program (IXP).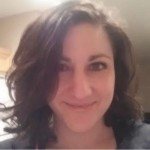 "Damien will share his views on entrepreneurship, innovation and building a cutting edge technology company," said Jessica Richman, Contract & Data Administrator at Banjo. "He'll also detail why he chose Las Vegas as a key location for Banjo and how Las Vegas offers numerous advantages for the company."
Information about The Innevation Center's monthly luncheon is posted on the team's social media pages and blog, so be sure to follow along! Register for the event online here.