The team at The Innevation Center is excited to launch Mentor Hours in January 2016.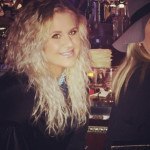 "One of our goals in 2016 is to provide our members (or "Innevators") with more resources to be successful," explained Chelsea Phillips, Director of Innevation. "Their growth and development is always at the heart of what we do and we believe that maintaining a productive and resourceful environment will lead to more collaboration and ultimately more success."
The first block of Mentor Hours will be facilitated by H&R Block. They will focus on preparing participants for the tax season. The two topics that will be talked about are "Tax Options for Small Businesses" and "Startups & Tax Implications of Running a Business."



"One of the regional representatives from H&R Block attended a meeting at The Innevation Center and naturally became eager to learn more about what we do," explained Phillips. "Once she discovered that we have a diverse array of members that include startups and entrepreneurs, she approached us with this fantastic idea. With tax season around the corner, now is the time to ask questions. Now it's more convenient (and free!) for our members to seek out advice and assistance with their taxes."
Mentor hours will be offered throughout the year, and The Innevation Center team tells those interested to stay tuned.  Topics and dates will be announced through the space's website on a regular basis.
If you are interested in getting involved in Mentor Hours sessions at The Innevation Center, the door is wide open.
"The Innevation Center is truly a community space," said Phillips. "Mentor Hours are open to not only Innevation members, but the community at large.  We are constantly looking for new topics and mentors.  If anyone is interested in providing mentor or office hours, please email [email protected] for more information."
Register for January Mentor Hours sessions here.