This year, TEDxYouth@LasVegas will be hosted at The Innevation Center on Saturday, November 19, 2016 from 9:00 AM to 2:00 PM. The event will consist of workshops, community professionals, and other educational activities.
The theme this year is "What Now?"
If young people believed that they had the capacity to contribute to the world in a significant way – would they take advantage of that opportunity? All generations interpret the idea of youth differently. Many associate "youth" with a sense of innocence and naivety, while others connect youth with a sense of rebellion and experimentation. Movements of both oppression and liberation have been fueled by the energy and dynamism of youth. At the event, organizers hope to empower youth to be agents of change.

"We wanted to host this event because we wanted to get the youth of Las Vegas excited about having their voice heard on the TED platform," said Lorenz Madarang, TEDx Las Vegas Youth Initiative Coordinator.  "Growing up in Las Vegas has given the youth a unique perspective on city, national, and global problems.  We want the youth of Las Vegas to exchange their ideas on the TED platform and have their voice amplified on the TED platform."
Madarang explains that the festivities won't be only happening in Las Vegas come November. The weekend of November 19-20, 2016 is designated TEDYouth weekend.  Scientists, designers, technologists, explorers, artists, performers, and more share short talks on what they do best, serving both as a source of knowledge and inspiration for youth around the globe.
"People across the world will be holding a TEDYouth event that weekend and a playlist of talks related to the theme of the event will be available to those hosting a TEDYouth event," he said. This event, TEDxYouth@LasVegas, will be getting the youth of Las Vegas to thinking about the question "What Now?" – which is this year's theme for TEDYouth weekend. We want the youth to collectively ask ourselves where we are today and where we want to be tomorrow."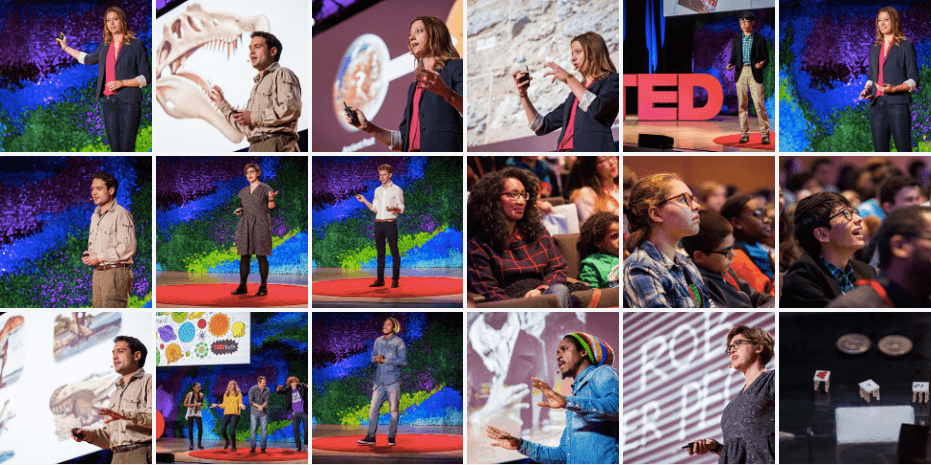 This year's event will take place at The Innevation Center, which Madarang it's a great venue for this kind of local event.
"We chose The Innevation Center because we have held TEDx events at the center in the past," he said.  The Innevation Center has been very very supportive to TEDxLasVegas.  It is an amazing place to host the event because the amenities and the technology that are available at the spaces are unrivaled."
In order to attend this event, you must be an educator or a student. Students attendees must be currently enrolled in High School or Middle School. Students who are interested in attending this event must submit an application to participate in TEDxYouth@LasVegas. The deadline for the applications is November 4, 2016, and students will be notified of their acceptance on November 7, 2016.
"One of the ways the community can help is volunteer.  We will need some volunteers to help with the set-up and the operation of the event," said Madarang. "One of the other big ways to help out with the event is to donate money or goods to the event.  We are looking for food donations, print donations, and swag bag donations.  We are also looking for organizations to help sponsor this event."
If you are a business and would like to know how to get involved in this event and future events, contact the organizers here. You can also email Madarang directly at [email protected].
Next, the team is looking towards to 2017.
"We are looking to setup a big TEDxLasVegas event in 2017," said Madarang. "The organization is TEDxLasVegas. More details will be made public as they become confirmed."