The SW Tea Fest, Las Vegas' first and only tea festival, will kick-off at 10:00am on Saturday, February 27th, 2016. The event will take place at the Downtown 3rd Farmers Market, right in the heart of vibrant Downtown Las Vegas. Tickets are $20 and can be purchased ahead of the event here.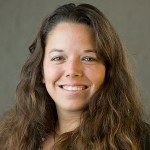 The festival is organized by VegasTechFund-backed founder Elyse Petersen (founder of Tealet) and Naomi Rosen from Joy's Teaspoon. The duo strive to bring together tea knowledge, culture and community in Las Vegas.
"Tea festivals have become a very important part of Tealet's marketing plan to introduce our value proposition to new potential customers," said Petersen. "We have been traveling around the world to speak at and engage at tea festivals, but there wasn't one here in Vegas. When our friend Naomi Rosen from Joy's Teaspoon told us she wanted to put on a tea festival this year we jumped on the opportunity to help put together a great event that would bring downtown alive with culture."
This year is the debut of the festival and year after year, this event will be held to offer demonstrations, education, and to showcase businesses.
The VegasTechFund-backed Tealet team moved to downtown Las Vegas in late 2013 from Honolulu, HI.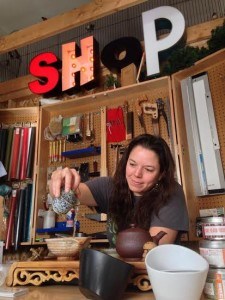 "Our team of my brother Mike and I immediately gravitated towards the #VegasTech community," said Petersen. "Being new to town is always hard but finding a community of peers and supporters always makes it easier. We have the gift of tea to offer to the community. Even though we are a tea company our product is actually software that connects the producers of tea with the consumers of tea. We are just as much a technology company as any of our peers in the #VegasTech community and are happy to provide some diversity to the group."
The SW Tea Fest organization team announced that Grammy nominated musician Youssoupha Sidibe will be performing and pouring tea at this year's tea festival. Sidibe is a Senegalese West African Kora (African harp) player who blends reggae and Western music to create a beautiful, spiritual style. He has performed for thousands of people over the last 25 years and has collaborated with Matsiyahu, India Arie, Bela Fleck and the Flecktones and many others.
Aside from the incredible music and many cuppings, samplings, and tastings, the SW Tea Fest will also feature:
Wu Wo Tea Ceremony
Gong Fu Tea Ceremony
Yoga
Art Walk
Live Music
Food Trucks
Special presentations will be offered throughout the day and include:
The Sensuality of Tea (presented by Writer/Producer/Director James Orr)
US Grown Tea (presented by Rie Tulali of the US League of Tea Growers)
Direct Trade Tea (presented by Elyse Petersen of Tealet)
Matcha – Fact or Fiction (presented by Noli Ergas of Sugimoto America)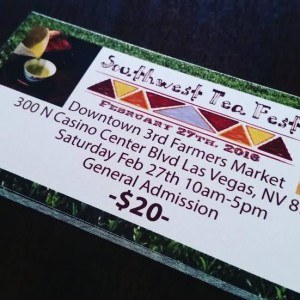 The first 500 attendees through the doors will receive swag bags that have been provided by PlumDeluxe.com, the writings of Earlene Grey, and SerendipiTea.
"#VegasTech can support this event by helping us get the word out," urged Petersen. "This festival is going to be something real special for the downtown community and will provide some inspiration and connection for those looking for it. We have a great day of tea, music, art, and yoga planned that can help all including the tech community. RSVP and share our event on Facebook."