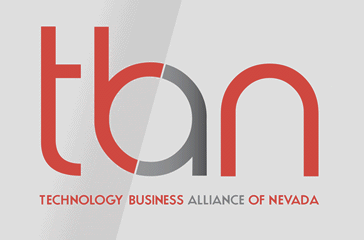 The Technology Business Alliance of Nevada is proactively fostering technology business growth in Nevada. TBAN is dedicated to assisting technology-based startups, emerging and growth companies in finding the talent, customers and financing needed to be successful.
"TBAN's goal is to be the unifying voice of technology in the #VegasTech community," said TBAN president Alexis Glaser. "We hope to bring anyone in a tech-related industry together, from CTOs to IT specialists to startup entrepreneurs."
This month, Gina O'Connell, General Manager of Local Motors in Las Vegas is the featured speaker.
From bytes-to-bits, the Local Motors platform empowers anyone to design, build, and sell the world's coolest machines. The platform combines global co-creation and local micromanufacturing to bring hardware innovations to market at unprecedented speed. The Company stewards a global co-creation community made up of enthusiasts, hobbyist innovators and professionals that come together to solve complex mechanical problems. The Company operates a growing global network of microfactories, each operating as a nexus for next generation product development, where innovators create amazing products and consumers come to marvel and shop. We make the coolest machines together.
"We chose Gina and Local Motors because of the way they're transforming the automotive industry and bringing in new, unusual, and innovative technologies," said TBAN president Alexis Glaser. "The Strati 3D-printed car is unique and revolutionary and we wanted all of our members to learn about it. Plus, Gina is really cool."
The Local Motors team says the Strati 3D-printed car is going to change the way car manufacturers create vehicles.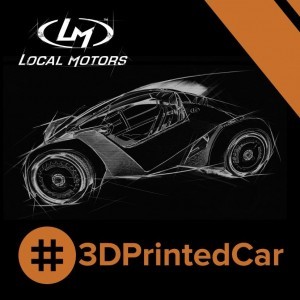 "By cutting down the time and cost to build cars, Local Motors has shown the automotive world that things need to change. This line of vehicle is the catalyst, and you can be the first to own it," the team writes on their website. "By investing in your own 3D-printed car, you're not just getting a car. Every time you take a drive, you'll have a global community of designers and engineers moving you forward. It's a product of co-creation, a vision for the future, and an inspiration for automotive innovation."
Gina O'Connell was born and raised in New York City. Today, she is the General Manager of Local Motors' Las Vegas operations.  Their team is finalizing plans in Las Vegas for a microfactory, complete with a build floor, community labs and a retail operation.
"I worked on Wall Street running an online 24/7 trading system for Fitch Ratings," she said. "At one point in time, Fitch moved part of their data operations to Cody, Wyoming!  I uprooted with them and then decided to stay in Wyoming when they eventually moved everything back to NYC.  I became a Broker/Owner of a Century21 franchise which led to my purchase of a lodge on the thoroughfare to Yellowstone National Park.  After many years, I sold the lodge and went to work in Yellowstone managing some of their operations."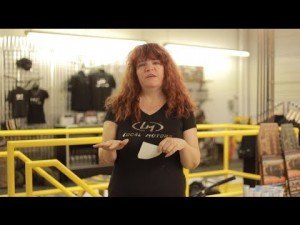 She to Las Vegas on vacation to visit a friend, saw a job listing and, on a whim, sent in her resume never thinking anything would come of it.
"Little did I know that would lead to a job at Caesars Entertainment as their POS Administrator/Assistant Food and Beverage Operations Analyst which, in turn, led me to become Director of Operations at the Culinary Academy of Las Vegas.  Now here I am at Local Motors.  My house still sits in Wyoming perfectly intact just as when I left it for my Las Vegas "vacation" almost four year ago!" she said.
At her talk on October 15th, Gina O'Connell plans to speak about how collisions and collaborations can unexpectedly take you or your business to parts unknown.
"That is how the "magic" happens," she said. "I believe networking is the essence of business development and one should never fear taking a leap of faith.  Also, I want to discuss the message of Local Motors' vision of cutting edge innovations and local community engagement."
Gina O'Connell invites those curious about how technology, innovation and faith can open the road to future horizons to attend the TBAN Luncheon.
"And, of course, anyone interested in hearing about the world's first 3-D Printed Car and what that means for our Las Vegas facility!" she said.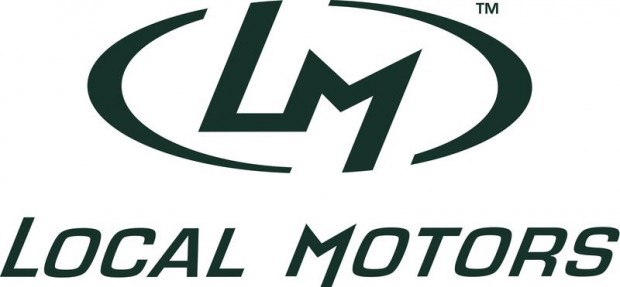 This luncheon is $45.00 to attend. Please register here: www.tban.com. Stay up to date with the latest TBAN events by joining the Meetup Group here.