Local Nevada high schools, as well as teams from all over the world, will participate in the FIRST Robotics Competition next month. The event will take place April 1-2, 2016 at the Las Vegas Convention Center. This event is family-oriented and free for all to attend!
FIRST stands for "For Inspiration and Recognition of Science and Technology." FIRST Nevada is a 501(c)(3) non-profit organization promoting FIRST Robotics programs and STEM education initiatives in Nevada.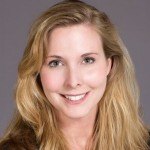 "Our mission is to inspire young people to become science and technology leaders," said Angela Quick, Regional Director at FIRST Nevada. "We engage them in exciting mentor-based programs that build science, engineering and technology skills, inspire innovation, and foster self-confidence, communication, and leadership."
FIRST Nevada was established in Nevada to produce statewide educational programs and events that support the four FIRST programs. Quick and her team work throughout the year to educate the community about the robotics program, train volunteers, and promote career opportunities in science, technology, engineering and math.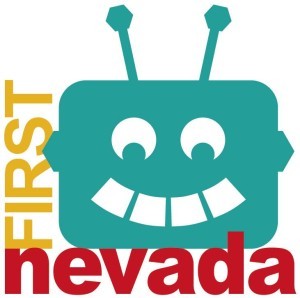 "FIRST Nevada programs benefit the community by increasing STEM knowledge and 21st century work-life skills of its youth participants," explained Quick. "We do this with the ultimate goal of increasing the local STEM workforce pipeline. FIRST programs provide actual hands-on experiences which put into practice what students learn in the classroom, engaging them, and making learning relevant."

Right now, the FIRST Nevada team is planning the Las Vegas Regional FIRST Robotics Competition. The event provides youth in the community an opportunity to compete where they live without having to raise funds to travel to compete in another state.
"The Las Vegas Regional event serves thousands of students including teams who travel from all over the US and internationally," said Quick. "This season, 50 teams from all over the world will be competing at the 2016 Las Vegas Regional."
https://www.youtube.com/watch?v=hcS7M4sY0fQ
Quick says her team's biggest challenge is finding enough sponsors and donors to help cover the expenses of bringing the competition to Nevada.
"As a non-profit organization, support from the community is vital to our success," she said. "We have a number of dedicated, long-time sponsors who are passionate about these programs and the impact that they have on Nevada's youth. We are very fortunate for their support, but there is still a great need for sustainable funding which will help us expand our reach in the state and cover our event costs."
Quick points to promotion as another challenge her team faces.
"We've participated in a number of community awareness events which has been great exposure for us, and we plan to expand on these efforts for 2016," she explained. "I'm fairly new to the #VegasTech community, but I enjoy receiving information on upcoming events and reading the interesting articles."
The ultimate goal for FIRST Nevada is to expand the team's reach in the state to reach more students and increase the number of teams participating in organization programs.
"There are many ways to get involved and support FIRST Nevada – financial contributions, in-kind donations, volunteerism, and mentoring/coaching a team," she said. "As a non-profit organization, we rely on the generosity and support of companies and organizations within the community. Over 95% of the funds received go back into the programs that we offer the K- 12 students in Nevada. Each season, we utilize hundreds of volunteers for our exciting events. Whether you have a few hours to volunteer or an entire day, there is a volunteer role suited to your unique talents and interest. We welcome all talents, ideas, skills, and enthusiasm, with no experience required.

For those interested in getting involved or learning more about FIRST Nevada, contact Angela Quick at [email protected] or 702-888-3673.