The Innevation Center is hosting their October 2014 CommunityCation event on Thursday, October 30th at 11:30am.
For this month's event, Partner and CFO of Originate Jeff Scheinrock will be speaking. A pioneer in Venture Resources, Originate invests elite engineering talent and startup expertise into high potential opportunities. He is also a Continuing Lecturer at the UCLA Anderson Graduate School of Management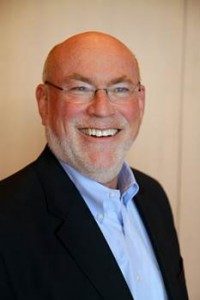 "I will go over several of the lessons in my book The Agile Startup and give examples of each of these lessons and how they apply to startups of all stages in their lifecycle," said Jeff Scheinrock. "As with any tech ecosystem, the Las Vegas scene has ebbed and flowed, with startups coming and going. During that time, something that has remained constant in this ecosystem is the energy to push boundaries and the high level of innovation. I'm thrilled to come speak at The Innevation Center to not only share my experience, but learn from entrepreneurs in the Vegas Tech community."
In 2012, Forbes recognized Jeff Scheinrock as one of 12 entrepreneurs changing LA Forever.
Before teaming up with Originate, Scheinrock was the CEO of his own company, Scheinrock Advisory Group, which merged with Originate Labs. Scheinrock has extensive experience in international financial markets, corporate finance, capital structure, acquisitions and strategic investments. Jeff has sat on 32 advisory boards, is a CPA, is personally an LP in 17 funds, and has served as the CEO for several distressed middle market companies that he helped turn around.
"Jeff is a great mentor and has tons of experience helping technology companies achieve success," said Alexis Glaser, Innevation Director at The Innevation Center. "My hope is that he'll discuss his history and his book, The Agile Startup, and teach the #VegasTech community members how to apply certain tools to help their businesses. I hope the attendees will treat this presentation as an open forum to which they can bring question for Jeff (and expect some good answers!)."
Jeff Scheinrock said Originate opened an office in Las Vegas in 2011 because their team could see growth in the entrepreneur and startup scene in this city.
"Since then, our team has grown from 3 to 17 of people in Las Vegas," he said. "Our Las Vegas team has enjoyed working out of The Innevation Center since the day it opened. The vision Rob Roy has for this space and the entire tech ecosystem in Las Vegas has been something we have admired greatly. It's been a pleasure to watch the co-working space blossom into what it is today. Over the years, we've supported community initiatives such as Startup Weekend, the Technology Business Alliance of Nevada, and the Las Vegas Ruby Users Group. Originate is also supporting the NV Angels by providing guidance to all that apply."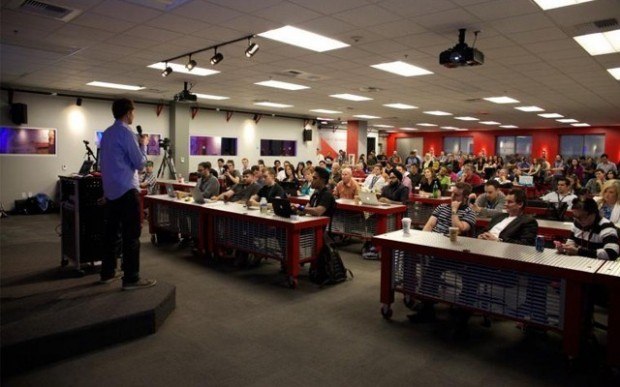 "Our CommunityCations are open for the entire community," said Adam Kramer, VP of Innevation at The Innevation Center. "We have Innevation members, people from the VegasTech community as well as people from the general Las Vegas community who are just curious to see what our great speakers have to say. CommunityCations have had speakers such as Marc Nager, CEO of UP Global and Heather Wilde, Director of Technical Services at Evernote."
"The name says it all: Everyone in the local community is invited to attend our CommunityCation luncheons," added Alexis Glaser. "We host this free monthly event because we want to bring people together, even if just for an hour, to educate them on various subjects we feel will help grow and sustain our #VegasTech community. Our main goal at Innevation is to move Nevada forward by facilitating collaboration that drives positive change, and we think our CommunityCation luncheon contributes to that goal. Plus, who doesn't love free food?"


About The Innevation Center: The Innevation Center is the first public / private economic diversification effort of its kind. We bring together entrepreneurs. Business leaders. Mentors. Investors. Educators. And government agencies. In other words, everyone it takes to build an economy of superheroic proportions. The inNEVation Center is the brain child of Switch founder Rob Roy. As the most successful technology entrepreneur in Nevada's history, Rob is extremely passionate about enabling a more diverse Nevada economy. The inNEVation Center is a commitment to "pay forward" the success of Switch by helping to empower Nevada's next generation of successful start-ups.