The #VegasTech community is invited to register for a 1-on-1 Mentor Hours session with Samantha Cunningham, VP of Talent at Influential Network. Mentor hours will take place Wednesday, March 30, 2016 from 2:00 PM to 4:00 PM, and will be held at The Innevation Center.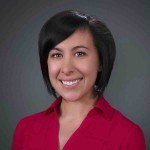 "We are always working to provide not only our members, but the entire community with the resources they need to be successful," explained  Nicole Hauser, Media & Event Manager at The Innevation Center. "Mentor hours help them connect with other successful people and allow them to grow and move forward with their business or idea. The Innevation Center has had great success thus far with our past two mentors and we're excited to bring Samantha to Innevation for a single mentoring session while she's visiting the Las Vegas area."
With a Bachelors of Business Administration in Marketing, a Bachelors of Arts Degree in Communication Studies and an Entrepreneurship Certificate from the University of Iowa, Samantha Cunningham shares her comprehensive background as Influential's Vice President of Talent Acquisition. Samantha's achievements in the recruitment region of multiple companies including The CSI Companies, Workway, Bosch Software Innovations and Avionos has led her to much success throughout her career.
From growing Las Vegas' Workway branch to the 2nd largest producing branch just under $1.2 million in annual revenue to laying the groundwork for new digital consulting services implementations at Avionos by using her vast network of CIOs and CFOs, her resume and knowledge for Talent Acquisition is nothing short of impressive.
At Influential, Samantha is using her expertise in scaling organizations, ensuring business alignment within Talent Acquisition, Planning & Strategy, Metrics & Analytics, Workforce Segmentation and Growth.
"Samantha is the perfect match for our Mentor Hours. As the Vice President of Talent & Acquisition for a The Influential Network, we feel sitting down with Sam would benefit any small business or entrepreneur looking to expand their company," said Hauser.
Register to meet with Cummingham here!