The Iron Yard is hosting a Community Dinner on Wednesday, August 19, 2015 at 6:30pm at their campus located at 1112 S Casino Center Blvd. Since The Iron Yard expanded to Las Vegas in the spring of 2015, the company has been growing and impacting the #VegasTech Community.
The Iron Yard exists to create exceptional growth and mentorship for people and their ideas through tech-focused education. The team actually started as an accelerator and then found some of the teams come back to share that they were having problems finding developers.  In 2013, The Iron Yard graduated its first cohort of students in South Carolina and has been growing ever since.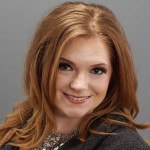 "The first thing we learned opening in Las Vegas is that the #VegasTech community is super welcoming," said Tisha Looker, Las Vegas Campus Director. "Thankfully, our challenges haven't been hugely insurmountable. The community not only Tech related but also in general has been super welcoming and have really made us feel like we are accomplishing something by just offering this option. In general it's been a complete joy to go from idea to having our beautiful space."
"I think for me, personally, the wins are in the students," she continued. "To see a student who told me a week ago that they feel like they are at the bottom of the class and that they are doing horribly then go out to a hackathon and create an API and a functioning project is huge."

Looker says The Iron Yard has a truly immersive learning environment and as a company, they believe in putting people first.
"Whether it's our students, faculty or our community partners we believe in doing what's right. We are more than just a school. We are pressing to be good citizens in our communities as well," she said.
The Iron Yard hopes to address the issue Las Vegas startups face with finding local tech talent.
"Many companies import their talent and which is not only costly, but we have so many amazing people here in Vegas that it's a shame," said Looker. "Vegas has so many great high schools that teach tech concepts. Sadly most of those kids will abandon those dreams once they graduate. We would love to make Vegas fully sustainable by giving people who have a passion and drive, another choice for their continued education."
The Iron Yard in Vegas will begin their next cohort on October 5, 2015, which will be their second cohort. The first cohort will be graduating on September 18, 2015.
Looker says the team at The Iron Yard is always looking for help from the community.
"We always want to be in contact with companies looking for tech talent so we can refer our students to them," she said. "We also like to know what they need, what they aren't getting and how we can help bridge that gap so we can adjust our curriculum to help."
"We also allow people from the community to come co-work in our space," continued Looker. "There are some strings though. First off they have to be willing to answer questions from our students and also be wiling to chat with them in general about tech, their own journey and so on. Secondly, they need to contact me. First and foremost, we serve our students so we want to make sure that there is enough space for everyone."
Looker says the team is also interested in talking to community members who are interested in being guest speakers.
"You'd be amazed what you have to share with someone new to the industry. We are also continually looking for amazing talent who had a passion for mentorship who would like to try teaching," she said. "I guarantee it isn't a step down and it's incredibly rewarding."
The Iron Yard is still accepting applications and doing interviews for the October 2015 cohort. Looker says the team would love to talk to anyone who has a passion for tech and wants to jumpstart their career in development.
Get more information about the team's Community Dinner event here!