LaunchUp is a 501(c)(3) all about supporting entrepreneurs and startups. The team hosts a free monthly event in Utah where attendees can get energized about entrepreneurship in their community. The events are open to all interested in entrepreneurship. The tagline for the event is "Entrepreneurs + Community + Energy + Networking < 90 mins = Awesomeness."

"LaunchUp is an event that focuses primarily on the community coming together to share energy around early stage entrepreneurship," explained LaunchUp founder Jeremy Hanks. "We do this by having a short keynote to kick things off, then by allowing 4 early stage startups to present to a "friendly" audience whose role it is to support them and offer help in anyway possible. We time everything to keep it short and sweet. Afterwards, we encourage the community to network specifically with these startups. We call the whole thing Barn Raising for Entrepreneurs, and it's a chance for everyone to walk out motivated and excited to continue fighting or to jump into the early stages of startups."
Jeremy Hanks and his team has been running LaunchUp events in Utah for some time. #VegasTech community member Stewart Christensen was told about the event from his brother.
"He reached out and asked if he could run them in Vegas," said Jeremy Hanks. "So me and Andy White, a member of our 501(c)(3) board of trustees, supported that effort. We came down first few times to get it up and running."
The most recent LaunchUp was in Spring 2013. Jeremy Hanks and his team paused the events in both Utah and in Las Vegas around that time.
"We wanted some time to reflect on the events, and to look into adapting to a world where things like Startup Weekend and startup accelerators had developed," he said. "What we realized, is that we can still provide an unmet component in the ecosystem, where we sit between idea conception that's led to an initial prototype or progress and then additional further steps like accelerators or fundraising. The reason we're back in #VegasTech is because there's been a lot of reaching out to us asking "When is LaunchUp coming back?" We're excited to help in our small way."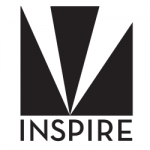 The next LaunchUp event in Las Vegas is happening Thursday, October 9, 2014 from 7:00-10:00 at Inspire Theater.
"Jacqueline Jensen, entrepreneur and Growth Hacker at Originate.com, is our new organizer for the event," said Jeremy Hanks. "We are thrilled to partner with TBAN for our mixer & hors d'oeuvres sponsor. We will have delicious food from Rachel's Kitchen in The Ogden and we can't wait to hold the event at the beautiful, newly opened Inspire Theater."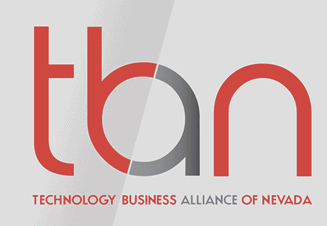 Jeremy Hanks says that the landscape in Las Vegas' tech scene is maturing and growing.
"My sense is there has been a magnitude shift in the last year in the number of early startups where something like LaunchUp can help," he said. "That's great for #VegasTech, and it's right where we can plug LaunchUp back in and I think provide a bit of a spark to continue that growth of startups. So that they can succeed, or fail and go at it again."
"LaunchUp's little formula we use is Entrepreneurs + Energy + Community + Networking < 90 Mins = Pure Awesomeness," he continued. "Take out the time/event element, and it's really just the #VegasTech formula. Although we trademarked it first ;)"
Register to attend the event here.