The next LaunchUp Las Vegas event is taking place Thursday, January 15, 2015 from 7:00-10:00pm at Inspire Theatre.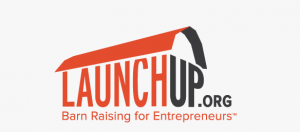 LaunchUp events are free and open to all interested in entrepreneurship. The non-profit organization started in Utah and expanded to the #VegasTech ecosystem several years ago.
"I think LaunchUp is a great event for a startup community," said Sara Hill, one of the speakers at the upcoming event. "For the entrepreneur, it helps them get the word out about their company and practice their pitch. Plus the audience gets to learn about new startups in the area, possibly get involved, or even get inspired to start their own."
Jill Murphy and Sara Hill are launching a new startup accelerator in Downtown Las Vegas and the first class starts March 2015. Sara Hill will speak about the accelerator, how to get involved, and how it will impact the #VegasTech ecosystem.
Gia Moore, Director of Magnet Schools and Career and Technical Academies for Clark County School District, will also present at the event. She will speak about how the #VegasTech community can use these quality, innovative, and nationally recognized programs to help grow their businesses with local talent.
Four early-stage startups are slated to be on stage presenting what they are building and then taking questions from the audience. The format for startup presentations is 7 minutes talking about the startup, team, challenges, and wins followed by 7 minutes of Q & A with the audience.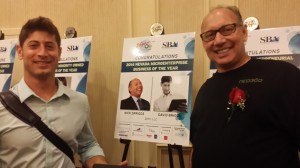 The startups presenting at the January event are Skyworks Aerial Systems, PandoBooking, Quilt Canvas, and BOSS Phone.
"We are excited to present at LaunchUp as it is an opportunity to bring the local tech and startup community up to date on what we are working on," said David Briggs of BOSS Phone. "Time to present is always a huge benefit. It provides a new audience for feedback. I will be presenting BOSS Phone, our newest product since the NEO3DO. The BOSS Phone launched on Indiegogo on January 5, 2015 and it is a 7″ Dual Sim unlocked phone with additional network security built in. I'll be bringing a prototype to share."
The event will kick off with a mixer and pizza sponsored by Dot Vegas, Inc. at Inspire's Wayfarer Bar. Register to attend LaunchUp Las Vegas here.