The Congressional App Challenge was the first House academic competition to promote innovation in the fields of science, technology engineering, and math (STEM). Modeled after the Congressional Art Competition, the Congressional App Challenge promotes STEM education by recognizing and incentivizing our nation's young programming talent.

"STEM education provides students the skills they need to compete for the jobs of tomorrow. This is especially critical for minority students and young women who are significantly underrepresented in these fields," said Congresswoman Dina Titus.  "The STEM competition is an opportunity to expose our students to the STEM fields, encourage creativity and innovation, and inspire them to pursue a future in a rewarding STEM career."
The competition was open to high school students in the First Congressional District in Las Vegas, NV. Students could choose to compete individually or in teams of up to 4 students.
Participating students developed and designed an app on a platform of their choice. Then, the students submitted a video essay explaining and demonstrating their application.
"In Congress, I have been a strong supporter of STEM education. STEM education opens the door to interesting, well-paid jobs that strengthen our country and our economy; yet too few students are choosing to study science, technology, engineering, and math," Congresswoman Dina Titus explained. "The House App Challenge gave students in the First District the opportunity to explore their creativity and develop important STEM skills that they can use now, when they are in college, and in their future careers. This competition was also a chance to show students that STEM can be fun."
Throughout the competition, participating students had opportunities to engage with various STEM educational partners located in the community to mentor and assist them with their development, including several Zappos employees in the downtown Las Vegas tech community.
Las Vegas Academy's Team Dev placed first in Rep. Titus' House App Challenge STEM Competition.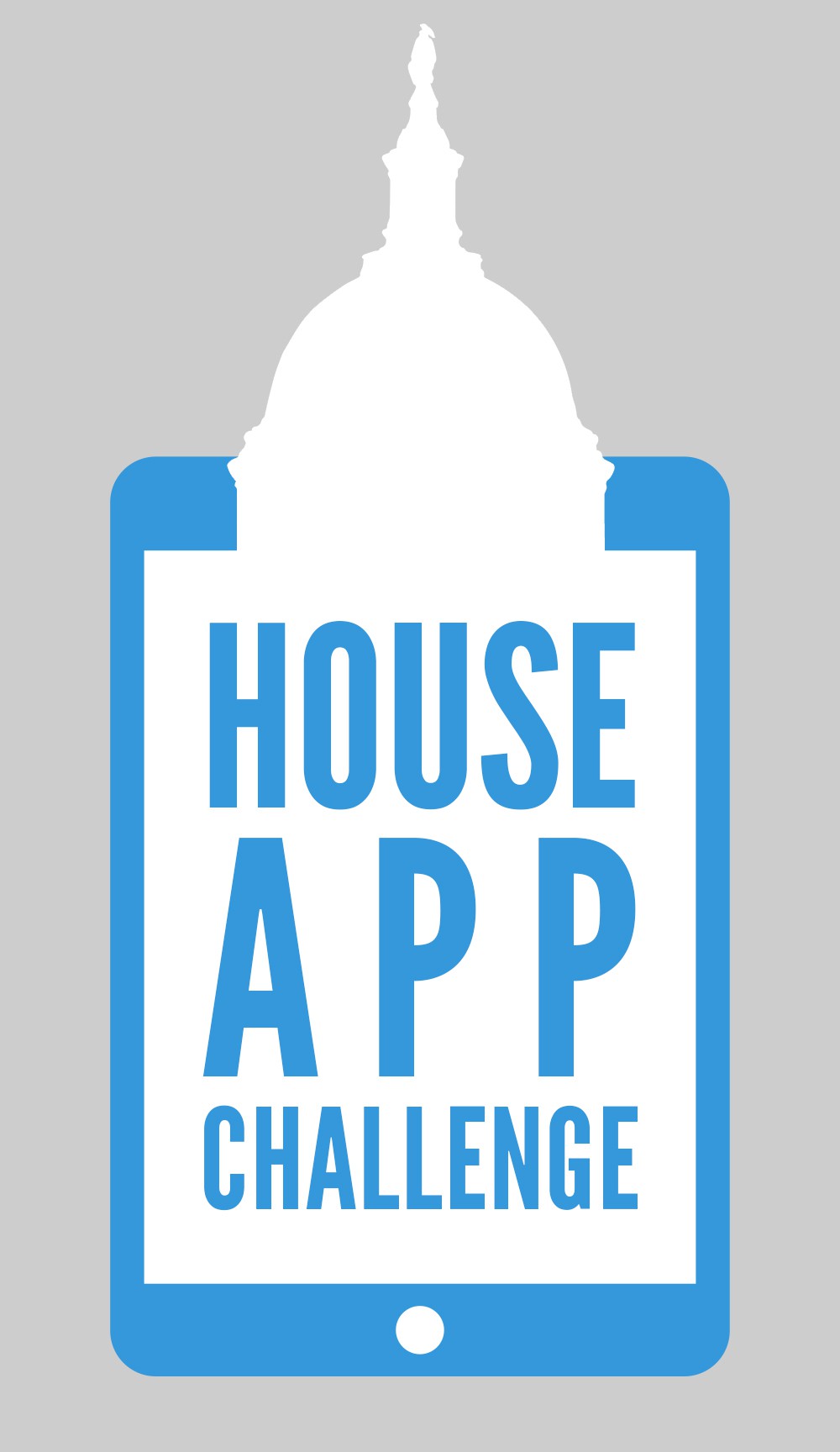 "The name of the app is Frank's Flying School designed to make the physics of aerodynamics appealing to students in a nonthreatening way while simultaneously being fun and educational for the user," said Caitlin Teare, Communications Director for Congresswoman Dina Titus. " Team Dev was made up of four physics students. Each student took on a specific role to create and breathe life into their app design. Triston Jones served as the developer and coder; Zane Mechem provided the videography skills; Jenny Yokobori applied the conceptual design; and Conner Dougherty was in charge of sound. They received help from their physics teacher as well as volunteer Zappos mentors. Together they came up with the concept, design, and initial developing steps in creating Frank's Flying School."
According to the Congressional App Challenge website, this new competition is designed to engage students' creativity and encourage their participation in STEM education fields.
"It is a nationwide event that allows high school students from across the country to compete by creating and exhibiting their software application for mobile, tablet, or other computing devices on a platform of their choice," the website reads. "Throughout the competition period, participating students will be provided opportunities to engage with various STEM educational partners, located within their own communities, to mentor and assist them with their app development."
"I often hear from businesses in my district and across the country about the shortage of Americans who have the skills needed to compete for the high-skilled jobs in the 21st century economy. Even during this time of high unemployment, many jobs in the STEM fields have gone unfilled," Congresswoman Dina Titus said. "By investing in STEM, we can eliminate this gap and build a workforce that is essential to our country's innovation and competitiveness. Here in Southern Nevada there is great potential for young people in the STEM fields as Zappos expands, the drone testing center begins operations, new startups locate Downtown, and Google cars hit the streets."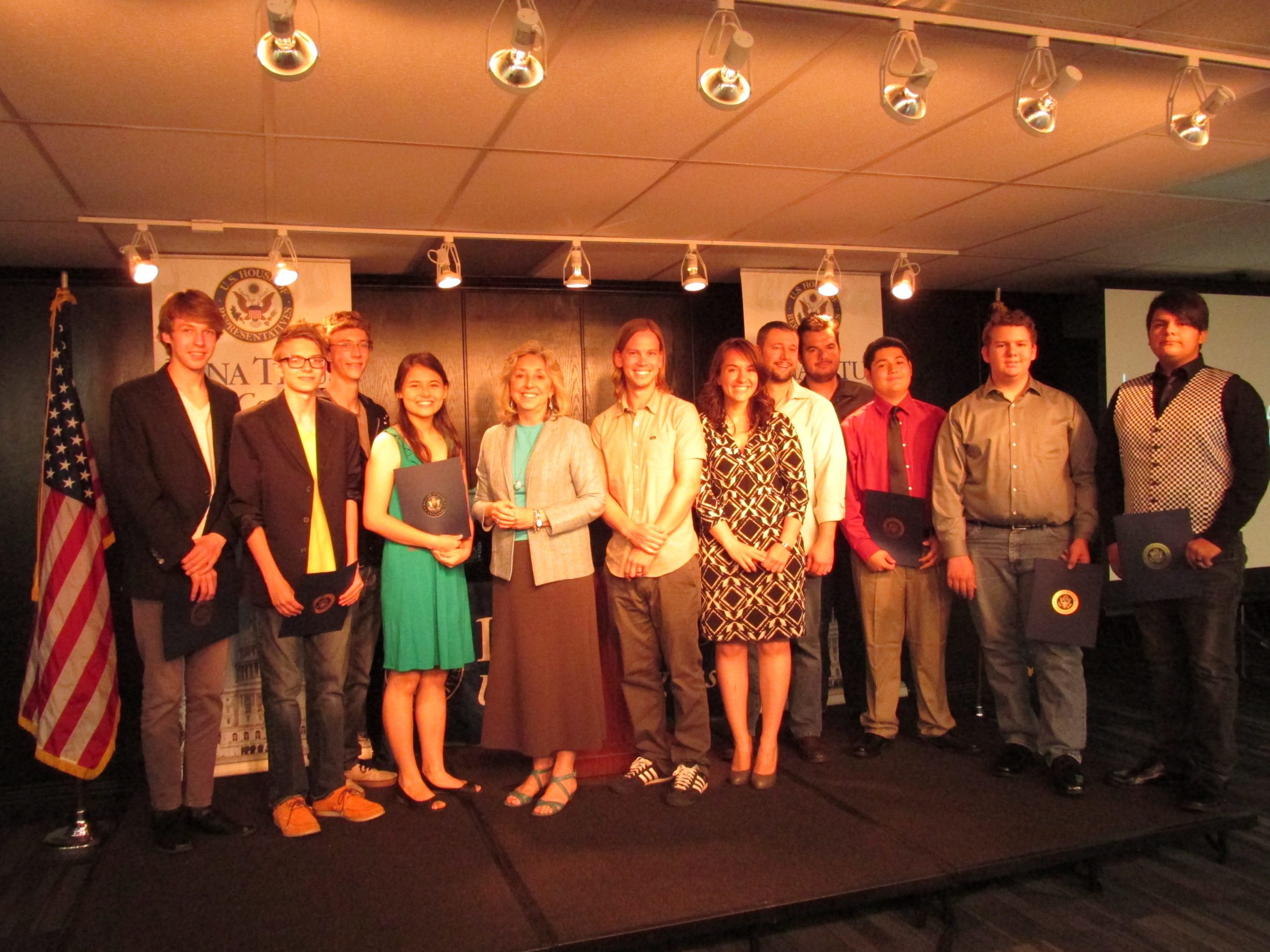 About Congresswoman Dina Titus: Dina Titus has dedicated her entire professional life to education and public service. She taught American and Nevada government classes at the University of Nevada, Las Vegas for 34 years, until her retirement in June 2011. She represented the people of Senate District 7 in the Nevada Legislature for 20 years, serving as the Democratic Minority Leader from 1993 to 2008. Dina was elected to the US House of Representatives from Nevada's Third Congressional District in November 2008. She served on the Transportation and Infrastructure Committee, the Education and Labor Committee, and the Homeland Security Committee. She also served as Whip for the Western states and was a member of numerous issue caucuses during the 111th Congress.